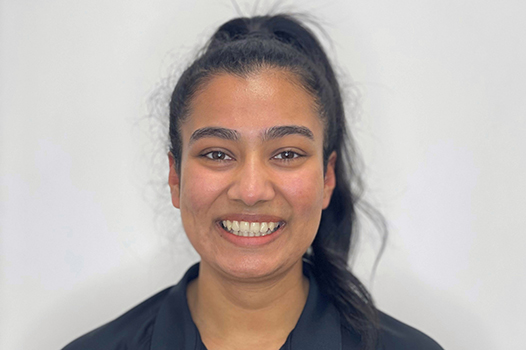 Desirea Rodrigues
Desirea believes that supporting people with disability is a multifaceted endeavour that involves tailoring support to individual needs and goals, fostering independence, coordinating with other service providers and advocating for the rights and inclusions of people with disability within their communities.
Throughout her career, she has supported participants across a diverse range of healthcare specialties, including vocational rehabilitation, acute orthopaedics, stroke rehabilitation, chronic pain management, vestibular rehabilitation and spine care.
Desirea has worked with those living with acute musculoskeletal injuries, stroke survivors, chronic pain sufferers, balance disorders and spine-related conditions. Her primary interests include providing specialised care, rehabilitation and support to help patients:
Regain their functional abilities
Alleviate pain
Enhance their overall quality of life
"I love supporting people living with disability to improve their overall quality of life and increase their participation in their communities and more broadly, society," she says.
Based in Caroline Springs, Desirea is supporting NDIS participants across metropolitan Melbourne.