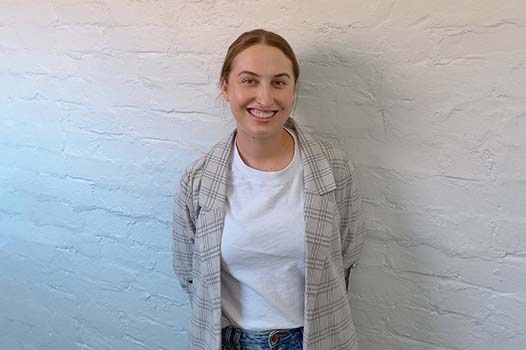 Alyce Chambers
Alyce has been working as a therapy assistant supporting pre-school aged clients with autism to learn language and play development, social thinking and social communication both in a childcare setting and home environment.
Alyce's clinical skills include:
Stuttering assessment and intervention with school aged children living with autism, ADHD, developmental language delay and global developmental delay
Speech and Language assessments and interventions for preschool and school aged children with speech and language impairments such as Speech Sound Disorders, Childhood Apraxia of Speech and Developmental Language Delay
Swallowing, Language and Speech assessment and intervention working with adults with acquired language and speech disorders
Voice assessment and therapy with adult clients with Chronic Cough, Vocal Cord Dysfunction and Vocal Cord Palsy
Alyce is enthusiastic and passionate about supporting participants in reaching their individual goals and collaborating with clients and their families to strive for the best possible outcomes.
She is delighted to be working with participants throughout the inner south east of Melbourne.