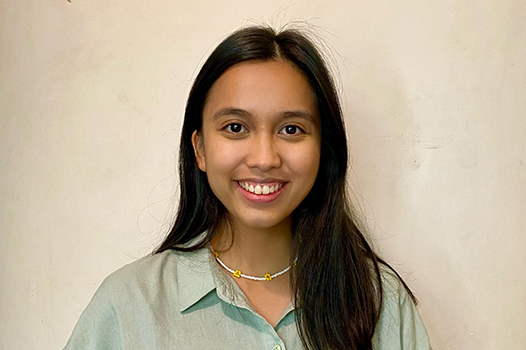 Andrea Go
Throughout Andrea's course, she worked as a Disability Support Worker with people of various ages, from children living with autism and Down syndrome to elderly clients with dementia and physical disabilities. She provided assistance with personal care, domestic work, transport and participation in leisure activities.
Andrea gained valuable experience through her practical work placements, which included:
Paediatrics — administering a range of assessments such as fine and gross motor performance checklists, Beery VMI, Movement ABC-2, and handwriting assessments for school-aged children
Sub-acute neurology — working at the Kingston Centre with
adults with acquired brain injuries and stroke survivors, conducting initial, functional, cognitive and home assessments
Telehealth appointments — enabling Andrea to be adaptable in how she provides OT services
Having worked with people living with disability in the past couple of years, Andrea has witnessed how simple things such as communicating and listening can make a big difference in their lives.
"Listening to their stories has given me a different perspective on life," she says.
She appreciates knowing she can use her skills to make a difference in people's lives by enabling them in ways that they are able to recognise their strengths, appreciate their growth and progress towards their individual dreams and aspirations.
Andrea supports NDIS participants across south-east Melbourne.