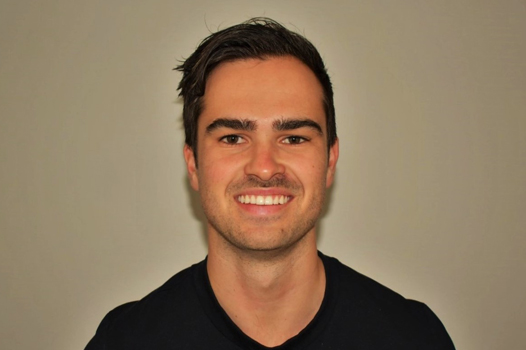 Andrew Laub
Andrew has worked as a physiotherapist in a clinical setting for more than four years, assessing and treating a wide array of musculoskeletal conditions.
He completed further training in exercise prescription and clinical Pilates and developed a strong passion for exercise-based rehabilitation. He uses these skills to assist with the assessment and management of chronic, post-operative musculoskeletal and neurological conditions.
Andrew completed work as a physiotherapist in the aged care setting, developing skills in pain management, manual handling and transfers. More recently, he has supported injured workers to return to employment following injury or illness.
Andrew's broader skills and experience include:
Assessment and diagnosis of musculoskeletal injuries and conditions
Provision of various treatment techniques, including exercise, to assist in pain management, building a client's functional capacity and wellbeing
Delivery of tailored exercise programs to meet an
individual's needs
Conducting group-exercise classes
Provision of advice and exercise-based therapy to assist falls prevention in the elderly/neurological population
Prescription of gait and mobility aids
Workstation assessments
Andrew is pleased to be furthering his career with Ability Action Australia, working with the NDIS community in and around Melbourne.