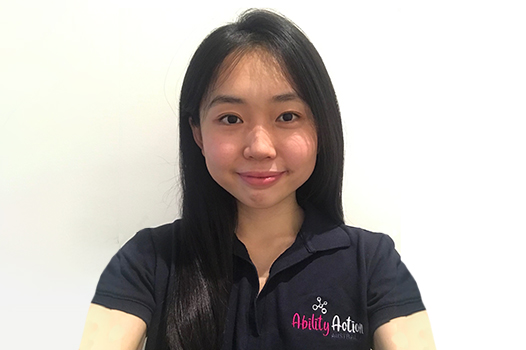 Anna Tsui
Anna has gained experience working with NDIS participants supporting children, adolescents and their families with diagnoses such as autism, ADHD and developmental coordination disorder. This work involved a variety of activities, including designing and delivering therapy sessions, completing progress notes, and preparing reports on functional assessments.
Anna has worked with children and adults living with an array of disabilities including mental illnesses, dementia and physical disability. Her work with clients aged 18-80 via telehealth saw her collaborating with participants to determine priorities and future goals, and to review and modify intervention strategies.
Anna is passionate about meaningful engagement, motivating clients to identify their interests and goals so that programs can be tailored to their individual needs and ultimately provide them with a sense of empowerment in the process.
She is thrilled to be working with Ability Action Australia's NDIS participants throughout the inner western suburbs of Sydney.