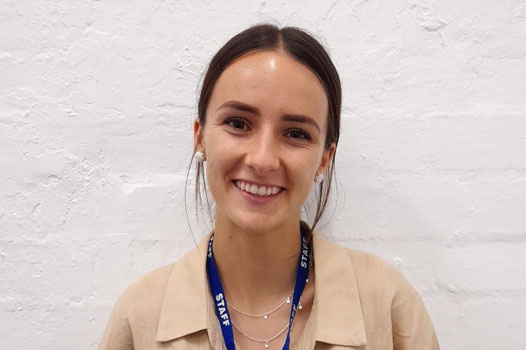 Brianna Wightman
Brianna is a gentle and approachable clinician who values each participant's uniqueness. She is passionate about collaborating as a team, sharing decision-making and promoting overall health and wellbeing through engagement in meaningful occupations.
She has a special interest in mental health (e.g. autism, depression, anxiety, borderline personality disorder, drug and alcohol addiction, schizophrenia), cognition (e.g. dementia, learning delays) and neurological rehabilitation (e.g. stroke, acquired brain injury). Brianna has a wealth of experience collaborating with individuals and families living with multiple diagnoses, where mental health impacts their overall functioning and participation.
As part of her university placements, Brianna worked at Monash Health Kingston Centre's neurological rehabilitation ward with people recovering from conditions such as stroke, brain tumours, meningitis, encephalitis and spinal cord injuries.
As a disability support worker, Brianna supported two young children living with spinal muscular atrophy to achieve their occupational therapy goals. Sessions involved interventions in the home to encourage participation in daily activities, and hydrotherapy to promote physical strength, range of motion and wellbeing.
Brianna has a long history of volunteer work with young people living with disability, and her fundraising efforts have supported many paediatric cancer patients.
She is a well-liked, enthusiastic and reliable member of the Ability Action Australia team who works full-time across the north-western suburbs of Melbourne.