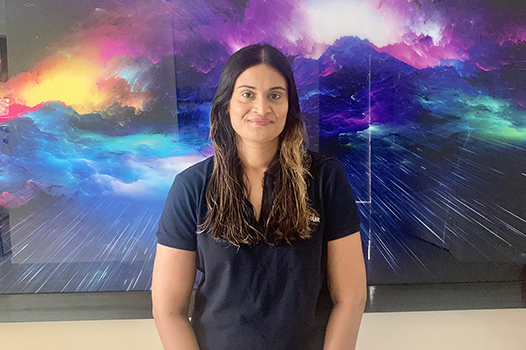 Carol Lal
During her studies, Carol undertook practical work placements across different settings, including NDIS, hospital and community rehabilitation locations.
While working with an NDIS provider, Carol carried out home visits where she completed comprehensive functional assessments, learnt about report writing, and supported participants living with mental health conditions.
Carol gained experience working with older people while working as part of a multidisciplinary team in a hospital. She provided initial assessments, functional assessments, assistive technology prescription and discharge planning to clients in a surgical ward.
During placements, she gained sound knowledge and skills in applying occupational therapy process in different practice contexts, providing evidence-based interventions, and writing high quality session notes.
Carol loves seeing a person smile when they achieve their occupational therapy goals and witnessing the improvement in their health and quality of life.
She is thrilled to be working with NDIS participants across the northern suburbs of the Gold Coast.