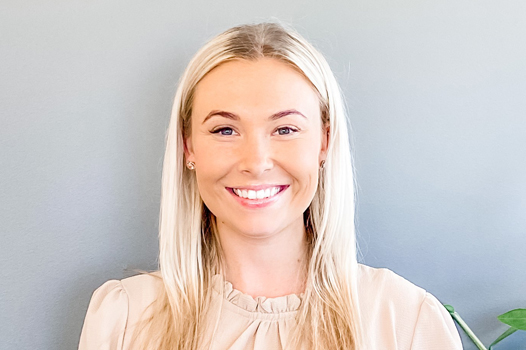 Chloe Lockie
Chloe is an active learner and enthusiastic allied health professional with four years' clinical experience working with people aged seven years and above.
She is focused on implementing evidence-based interventions within the NDIS space to achieve optimal health outcomes for participants. Taking a goal-oriented, participant-centered approach, Chloe engages not only the participant but also their family, friends and caregivers.
Her work has involved supporting people from culturally and linguistically diverse backgrounds, and children and adolescents with varying conditions, including cerebral palsy, stroke, motor neurone disease and intellectual disability.
Chloe is experienced in occupational therapy assessments, interventions and evaluations in the home and community settings (school or work), including:
Functional and psychosocial capacity assessments
Assistive technology assessment and prescription
Manual handling training and education
Supported Independent Living Assessments
Supported Disability Accommodation Assessments
She has extensive experience working with people with mental health conditions, and in prescribing assistive technology. Chloe also values holistic and integrative therapies for her clients.
Chloe is passionate about supporting participants to achieve their NDIS goals within all aspects of their life, so they can lead happy and fulfilling lives within our community.
She works full time across the Blue Mountains.