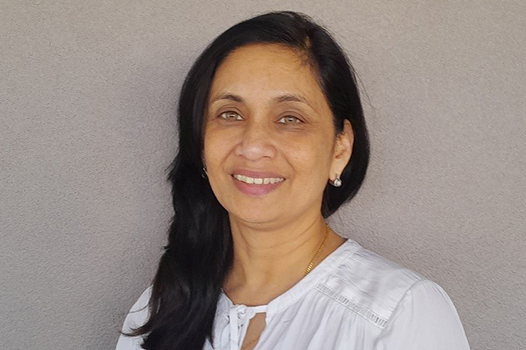 Deepa Azad
Deepa is a Behaviour Support Practitioner with extensive experience supporting individuals to achieve positive behavioural outcomes. Her journey to becoming a Behaviour Support Practitioner began as a Support Worker, where she gained invaluable insights into the needs and challenges faced by individuals requiring assistance.
Deepa's dedication eventually led her to assume the role of a Capacity Building Officer within the Department of Human Services. With a strong foundation in supporting individuals through various capacities, Deepa transitioned into realm of behaviour support in 2021.
In her role with Ability Action Australia, she supports participants by:
Carrying out functional behaviour assessments
Creating behaviour support plans
Working with participants' support networks
Deepa finds joy in practicing yoga, as well as exploring the principles of naturopathic care. By intertwining her passion for holistic wellbeing with her professional expertise, Deepa strives to empower participants not only in achieving their immediate goals but also in cultivating lasting, positive transformations in their lives.
"I love connecting with people with disability and supporting them to achieve the goals they never thought possible," she says.
Deepa is supporting NDIS participants across Adelaide.