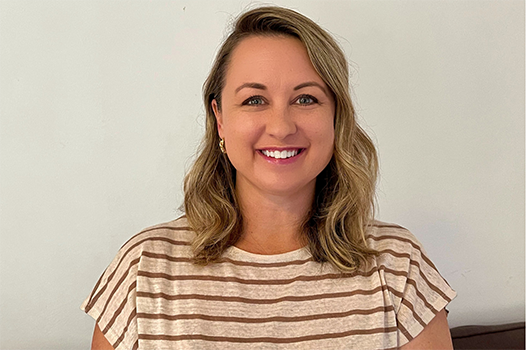 Elise Easdown
Elise has extensive experience managing allied health teams, supporting new graduates and clinicians, lecturing in paediatrics and working clinically as a paediatric occupational therapist.
Elise has worked in private clinics, schools, not-for-profits and local communities in south-east Queensland and internationally.
She has a particular interest in sensory integration and has worked predominantly with children and their families with developmental, neurological, sensory, emotional, behavioural, self-care and school-related difficulties.
During her clinical career, Elise has developed strong expertise in the following:
Developmental and functional capacity assessment
Writing family-centred reports
Evidence-based early intervention and school-based programs
Family case management and school liaison support
Elise has supported children living with attention deficit hyperactivity disorder, autism spectrum disorder, developmental delay, social or emotional difficulties, and sensory challenges.
During therapy, Elise uses a range of intervention strategies, including play-based and trauma-informed therapy, DIR Floortime techniques, sensory integration, and cognitive strategies.
Elise loves being able to support participants to live rewarding, meaningful and independent lives in their community.
She is excited to be supporting a team and participants across Brisbane and the Gold Coast