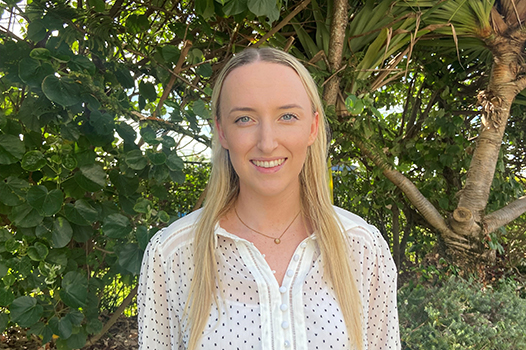 Emily Kerslake
Emily has significant experience working in the NDIS sector. She has spent the last two years working closely with children, adolescents and adults experiencing a range of health conditions.
These include spinal cord injuries, multiple sclerosis, functional neurological disorder, developmental delays, autism, attention deficit disorders, intellectual disabilities and mental health conditions such as bipolar disorder, schizophrenia, post-traumatic stress disorder, and anxiety and depression.
Emily maintains a strong interest in working with children as well as participants with mental health conditions and spinal cord injuries. Her skills and experience include:
Trained across a wide range of assessments to ensure she provides the best evidence-based programs
Prescribed exercise programs in homes, pools and gyms
Worked within multidisciplinary teams to achieve the best possible outcomes
Emily believes it is important to educate participants about how exercise can help manage their conditions and ensure they have the tools to make healthy lifestyle choices outside of her sessions.
She strongly believes the most important aspect of what she does is building rapport with participants.
"I am lucky enough to be invited into homes and have the potential to be a huge part of their lives but for that reason a strong foundation of rapport building must be laid to build trust," Emily says.
Emily is passionate about assisting people achieve independence in their daily life and helping them engage confidently with the community. She is super excited to be on board at Ability Action Australia and supporting participants across the Sunshine Coast.