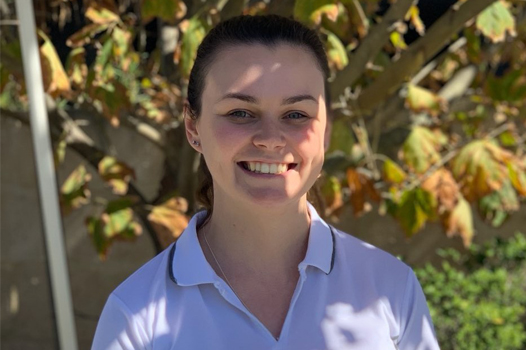 Emma Tutty
Emma is an Accredited Exercise Physiologist who has worked with children and adults with disabilities, such as Cerebral Palsy, Autism and learning difficulties.
It was during a practical placement whilst at university that Emma decided to become an Accredited Exercise Physiologist. She was working with a client who was wheel-chair bound due to Cerebral Palsy and Diabetes. His determination to attend every session, put his heart into each exercise and reap the benefits of the program inspired Emma to make this her career.
Today, she supports a variety of people to realise the many benefits of exercise and health. She believes in making exercise prescription fun and enjoyable for the client, which leads to their engagement and ongoing commitment to the program.
Emma understands that is can be challenging for people with disability to engage in the community and feel involved with exercise. However, through her work, she seeks to support people reach their everyday living goals using practical and accessible exercise that can also involve family, friends and the local community.