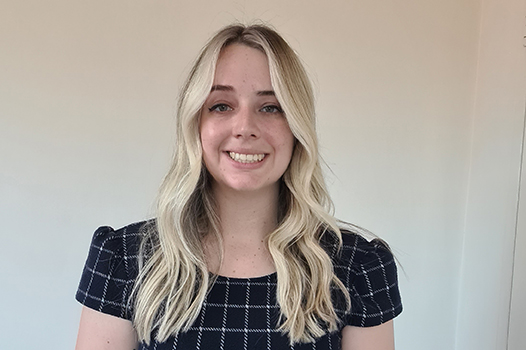 Genevieve Thomas
Genevieve has previously worked in private practices with NDIS participants and with charity-based organisations.
She has worked solely with children from infancy up to 18 years of age, at every stage of childhood development. She has worked extensively with the early intervention population, especially children with complex diagnoses including rare genetic disorders such as CHARGE syndrome. Goals with this population often involve establishing initial communication 'first words' as well as moving through feeding goals.
Genevieve's last role involved working with the blind or low vision community. She focused on building communication skills across childhood as well as employability skills with teens and young adults.
She also has experience with children who have both a hearing and vision impairment. While complex, Genevieve finds this population very rewarding to establish communication skills to support their participation in their community.
Genevieve has worked frequently with children who use augmentative and alternative communication, either through establishing communication devices or building independence with device use.
"I enjoy being able to help build communication for anyone who struggles to get their voice heard. Helping members of our community build independence and self-advocacy to reach their goals is one of the best things about being a Speech Pathologist," she says.
Genevieve supports NDIS participants across the Brisbane CBD
and inner north.