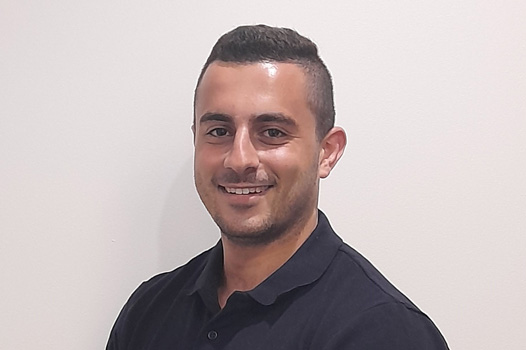 George Paneras
George has considerable experience treating people with neurological conditions to improve their overall physical function and decrease the risk of secondary medical conditions.
He keeps up-to-date with current exercise prescription for many conditions, including spinal cord injury, multiple sclerosis, stroke, acquired brain injury and Parkinson's disease.
His previous role involved designing structured exercise programs for a range of NDIS clients, based on their individual goals and physical capacity.
He worked with adults, adolescents, and younger children, including a 10-year-old boy with a T12 spinal cord injury.
Over his career, George's skillset has grown to include expertise in:
Evidence-based exercise prescription
Exercise prescription for a range of disabilities
George is often involved in managing musculoskeletal injuries to ensure his clients are able to maintain a sufficient amount of function.
He enjoys educating his clients on the importance of exercise and the profound mental benefits it has on wellbeing.
He is passionate about helping people achieve independence in their everyday life, and watching their confidence grow within the community as a result of their participation in his exercise programs.
George works with NDIS participants across western Sydney.