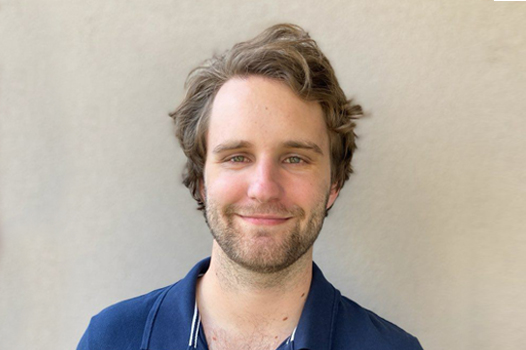 Harry Begg
Harry enjoys putting his skills and knowledge into practice and making a positive impact on the lives of people with different backgrounds and capabilities.
His work experience includes a number of student clinical placements that gave him insights into occupational therapy approaches to mental illness. They include:
Monash Health's Perinatal and Infant Inpatient Unit. The placement gave Harry an appreciation for the mental health struggles of new mothers, including postnatal anxiety and depression, and the importance of a family-centered approach to care.
St Vincent's Hospital's suicide intervention team. Harry gained valuable experience in supporting clients with mental illness such as major depressive disorder. His duties involved helping to develop safety plans to manage ongoing suicidality, formulating sensory interventions and engaging families and friends to promote informal support strategies.
IPAR Rehabilitation where he gained experience working with people experiencing chronic pain, post-traumatic stress disorder, shoulder reconstruction and other workplace injuries.
During these placements, Harry performed many types of assessments, including activities of daily living assessments and home assessments.
He works full-time across the eastern and southern suburbs of Melbourne.