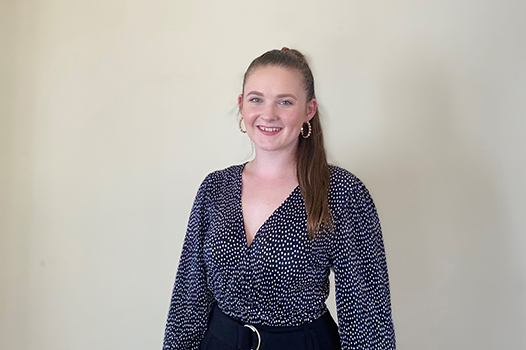 Isobel Rust
Isobel was able to put her studies into practice through a variety of valuable real-world placements at university. She learned from professionals working in the industry across multiple settings, including youth mental health, sub-acute (orthopaedics, general medical and general aged rehabilitation), and paediatric environments.
She has worked with people aged 3 to 95, including amputees and those living with conditions such as stroke, intellectual disability, autism and dementia.
Isobel has experience completing a variety of assessments, including:
Sensory profiles
Mental state exams
Functional cognitive assessment
Personal care assessment
Domestic activities of daily living assessments
Detailed Assessment of Speed of Handwriting
Bruininks-Osteretsky Test of Motor Proficiency
She loves being able to assist people to get the most out of life and to achieve their goals.
"There is no better feeling than knowing you helped someone to achieve their dreams and take control of their lives," Isobel says.
She supports NDIS participants across north-west Melbourne.