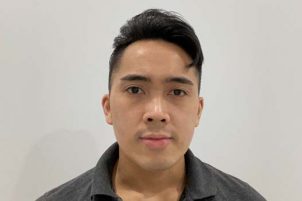 Kenneth Garcia
Kenneth has extensive experience in all areas of speech pathology assessment and intervention services, having worked for eight years across language, literacy, fluency, swallowing, voice, and articulation.
With broad knowledge of high- and low-technology Augmentative and Alternative Communication (AAC) systems, Kenneth is adept at assessing, implementing and advocating for these systems for participants living with complex communication needs.
He has delivered speech pathology services in a range of settings, including homes, schools, pre-schools, nursing homes, and private clinics.
Before joining Ability Action Australia, Kenneth worked as a clinical leader in the disability sector, supporting and supervising a team of speech pathologists. While there, he led quality improvement projects and helped produce AAC practice standards.
For five years, Kenneth worked in a private practice, managing paediatric and adult clients living with diagnoses such as Down syndrome, intellectual disability, cerebral palsy, William's syndrome, Angelman's syndrome and autism spectrum disorder.
Kenneth was also part of a not-for-profit organisation for three years, supporting the communication needs of children living with a variety of conditions, including developmental delay, Joubert syndrome, Kabuki syndrome, microcephaly, seizure disorder, hypoplastic left heart syndrome, and other rare genetic disorders.
Kenneth is passionate about making a difference in people's lives, especially for people with complex communication needs. He is delighted to be working with NDIS participants across eastern Sydney.