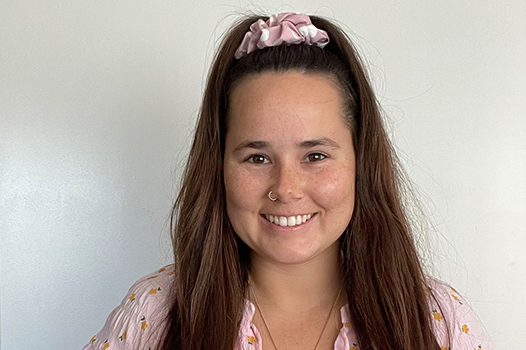 Lani Beard
Before joining Ability Action Australia, Lani was an Occupational Therapy Assistant, working mainly with autistic children. She also worked in a government autism diagnosis clinic, advancing her skills in assessing skill levels in developmental areas and determining support needs.
As a support worker for three years, Lani had the pleasure of assisting people living with a range of conditions, including genetic disorders such as Williams syndrome, Down syndrome, Angelman syndrome, and Prader-Willi syndrome, and neurological conditions such as cerebral palsy.
Lani has experience completing the following assessments:
ADOS assessments (autism)
Initial and functional assessments
Beery VMI assessment (visual/motor)
Home assessments
Cognitive assessments
She has worked with NDIS participants aged 5 to 100 during her years as a student on placement and working in the disability sector.
Lani loves when her participants acknowledge their own achievements and become excited with her when achieving their goals.
"It's another step to becoming the best independent version of themselves!" she says.
Based on the Gold Coast, Lani is thrilled to be supporting participants across northern NSW.