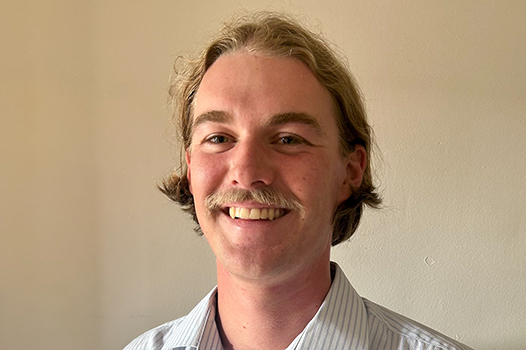 Liam Dunne
Liam is a Behaviour Support Practitioner enthusiastic about enhancing the life satisfaction of his clients. He eagerly assists individuals in achieving greater self-sufficiency and in adapting to their surroundings to flourish and succeed.
Liam has gained experience supporting participants living with a range of conditions in different settings through various paid job roles and placements undertaken at university. As a Disability Support Worker, Liam worked with individuals between the ages of eight and 50 living with autism, schizophrenia, intellectual disability, attention deficit hyperactivity disorder and diabetes.
As an Intern at PsychPress, Liam was responsible for creating an online neurocognitive assessment for people aged 65 and above. His work was vital to provide participants with more avenues to complete their assessments and address issues with paperback neurocognitive assessments.
In his current role as a Behaviour Support Practitioner with Ability Action Australia, Liam is responsible for:
Creating positive, personalised treatment plans for clients
Providing clients with strategies to manage their behaviour
Engaging with the client's support network
"I love empowering people to achieve lots of small goals that lead to greater independence and satisfaction with life," he says.
Liam is supporting NDIS participants across metropolitan Melbourne.