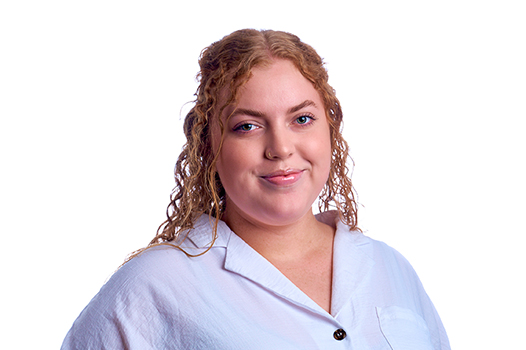 Lily Murphy-Hughes
Prior to starting with Ability Action Australia, Lily worked with atWork Australia for over three years, in various positions. She started in a role facilitating the assessment and payment of wage subsidies for JobActive, before moving to the Disability Employment Services branch where she became their first wage subsidy specialist.
Lily has significant experience working with children living with disability, having previously worked in a primary school as a teacher's assistant. She worked with children between the ages of 5 and 8, with and without disability. During this time, she also volunteered with Mercy Care, where she worked with children with autism, cerebral palsy and intellectual disability.
She firmly believes in equality. Lily believes this involves supporting people with disability to be the best version of themselves, and to live as independently as possible and feel part of their community. She feels the most rewarding part of working in this sector is helping people gain meaningful opportunities, and watching their confidence grow.