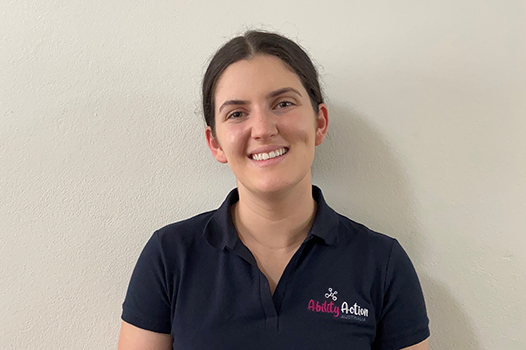 Madeline Davidson
Before joining Ability Action Australia, Madeline worked in a hospital in an acute mental health ward. She worked with people living with a range of conditions, including mental illnesses such as schizophrenia, bipolar affective disorder and borderline personality disorder. She also worked with those experiencing dementia and cognitive impairments, and physical conditions like cerebral palsy and spinal cord injuries.
She has gained experience in the following assessments:
Functional and psychosocial assessments
Cognitive assessments
Sensory assessments such as the adult sensory profile
A recent graduate, Madeline has a particular interest in mental health. Throughout her degree, she completed placements in home modifications, paediatrics and mental health. While on placement, Madeline developed and maintained therapeutic relationships with people of all ages, from young children right through to older people.
Madeline loves working with people of all abilities and strives to enable independence.
She is thrilled to be a part of the Ability Action Australia team, supporting NDIS participants across the Hunter region.