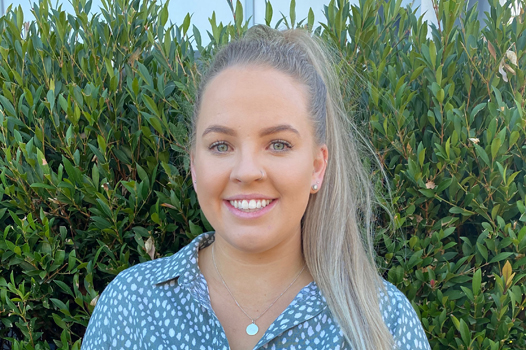 Madyson Cox
Madyson loves being involved in increasing a person's independence to help them do things that are meaningful and increase their wellbeing.
Having nearly completed her university studies, she has been involved in many practical fieldwork placements across a variety of settings, where she has been able to integrate her occupational therapy knowledge and skills in a practice environment.
These placements include:
Hospital settings, gaining experience in stroke, cardiac, renal, rehabilitation, acute, surgical and medical wards
Not-for-profit paediatric clinic, working with children of all ages within the NDIS and completing sensory, fine and gross motor, emotional regulation, visual motor and coordination assessments and interventions
Community, aged population and paediatrics, completing home modifications, adaptive technology recommendations, and wheelchair and pressure care assessments
During her placements, she worked with children with the following diagnoses: autism spectrum disorder, global developmental delay, sensory processing disorder, attention deficit hyperactivity disorder, oppositional defiant disorder, achondroplasia, sensory processing disorder, chromosomal disorders, post-traumatic stress disorder, and anxiety.
Madyson has also assisted individuals with rehabilitation and activities of daily living after motor vehicle accidents, and presented manual handling training to groups.