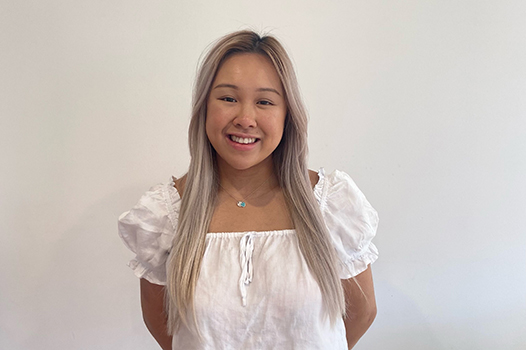 Maggie Wen
Maggie worked as a paediatric therapy assistant for two years, alongside a team of allied health professionals implementing therapy plans for NDIS participants at home.
She has experience working with children living with autism spectrum disorder, attention deficit hyperactivity disorder, global developmental delay, sensory processing difficulties, and anxiety.
During her university studies, Maggie undertook several practical placements in healthcare settings to apply her theoretical learning in the real world.
Her placements included:
10-week placement in a private multidisciplinary paediatric clinic, preparing sessions plans to work on client's goals, delivering client-centred therapy sessions, and administering paediatric assessments
Six-week acute ward placement in a private hospital, administering initial assessments to determine client goals and intervention, liaising with multidisciplinary teams to determine patient goals, organising equipment prescription, and administering cognitive screening instruments
Three-week placement in a dementia ward of an aged care facility, observing initial and post-fall assessments, observing home visits for initial assessments and equipment prescription, and managing referrals for pressure injuries, transfer/ambulation, equipment prescription and falls
Maggie is delighted to join Ability Action Australia as an Occupational Therapist supporting participants across Melbourne's north west.