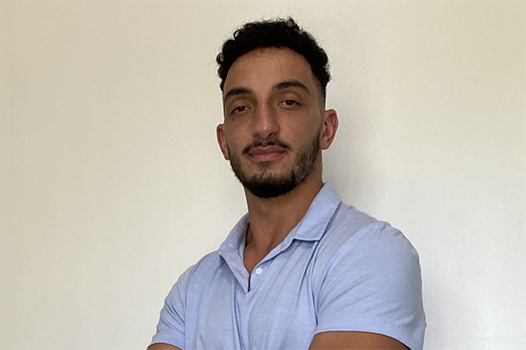 Malek El-Hassan
During his two years of working in the field, Malek feels lucky to have gained experience delivering services both under the NDIS as an accredited exercise physiologist as well as with an aged care provider, as a falls and prevention program supervisor.
Having worked with people of all ages, from children as young as two, to older people in their 80s, Malek enjoy the challenges of treating participants with different goals, backgrounds and personalities.
Malek has treated people living with a range of complex chronic health conditions, such as autism spectrum disorder, neutral lipid storage disease with myopathy, cardiovascular diseases, and multiple sclerosis.
He takes great pride and enjoyment in the journey when assisting a participant to achieve their short- and long-term goals. Malek is a passionate believer that exercise is medicine and can have a profound impact on a person's personal and social life.
He believes a client-centered approach is important so that:
The exercise program can be tailored for the participant alone
The exercises are challenging but fun
The goals are achieved
There is an improvement in overall independence
"I am huge on evidence-based research and am always ensuring I am up to date so my clients are receiving the best treatment I could possibly offer!" Malek says.
He is thrilled to support NDIS participants across Melbourne's western suburbs.