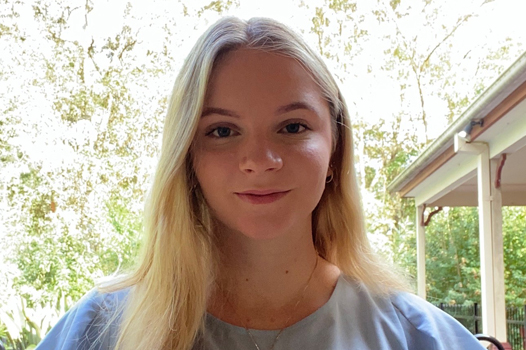 Sarah Gale
Prior to joining Ability Action Australia, Sarah worked as an Occupational Therapy Aide for a young boy living with autism spectrum disorder. In the role for 18 months, she offered assistance in areas such as self-care, emotional regulation, and routines and daily planning.
Through her studies, Sarah has gained experience working with older adults affected by stroke. She has completed the Montreal Cognitive Assessment which assesses mild cognitive disfunction, and functional performance evaluations. Sarah will shortly be completing practical placements that will further increase her knowledge and skills.
Sarah has a passion for supporting people living with disability because it allows them to access the care they deserve. As a Therapy Assistant, she enjoys helping clients envision new goals and possibilities for themselves, and look forward to a life with fewer barriers.
At the same time, people living with disability have taught her a lot about life, and given her a deeper understanding of how society needs to change to support inclusion, and her role in this transformation.
Sarah is a member of the Occupational Therapy Students' Association at the University of Queensland.
She is thrilled to be working with Ability Action Australia's NDIS participants throughout the northern suburbs of Brisbane.