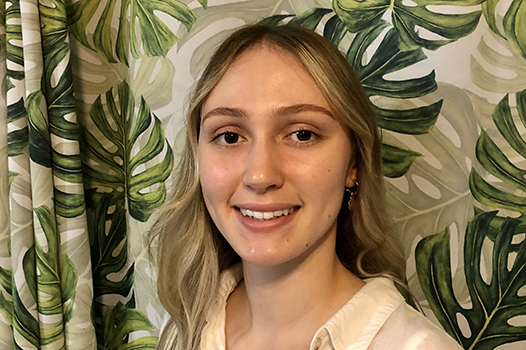 Talena Harvey
Before joining Ability Action Australia, Talena was a support worker for a person living with deafness and blindness on the NDIS. She thoroughly enjoyed putting into practice her new occupational therapy knowledge.
During her four-year degree, Talena was required to complete 1000 hours of practical experience working with many different people and diagnoses.
Her first placement was within community mental health working with adults with chronic and complex mental health conditions. During this time, she completed many assessments and an NDIS report.
A second placement saw Talena work with people of all ages on their long-term and short-term goals, in community vision impairment. She completed assessments, NDIS assistive technology and functional reports, and simple home modifications.
Talena's final placement was within an adult acute hospital. This experience gave her a good understanding of how a person's journey in healthcare can start and how that impacts their discharge home and further services from NDIS providers and professionals.
"What I love about my career is that it is so rewarding!" she says.
Talena loves seeing the difference she can make to the lives of people living with disability, who deserve to be a part of society and participate in what they would like or need to do, like everyone else.
She is excited to be supporting NDIS participants across Brisbane's southside.