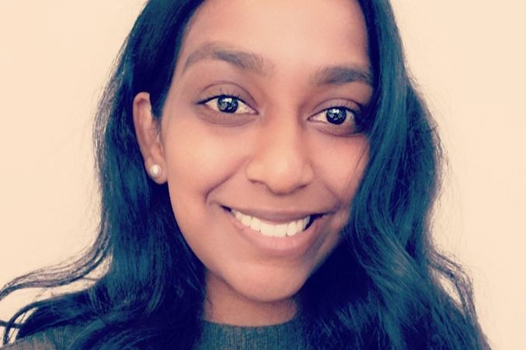 Theebs Uthayakumar
Theebs is an experienced Occupational Therapist with more than three years of experience in a variety of settings.
She is currently working with children diagnosed with intellectual disabilities, obsessive compulsive disorder, Tourette syndrome, anxiety and autism spectrum disorder. Her clients are also adult participants diagnosed with dementia and acquired brain injuries.
Theebs also has clinical experience working with older people, providing education around falls prevention, assisting with pain management strategies, prescribing mobility aids and promoting a better quality of life.
Her skills and experience include:
Screening, assessment, goal setting, client-centred intervention
Facilitating therapeutic and skill building groups
Educating clients and families
Assessments:
Assessment of motor and process skills
Activities of daily living assessments
Initial assessment meetings in the home
Home modifications
Wheelchair and mobility scooter prescription
Aids and equipment prescription
Sensory profiles
Mental health assessments
Theebs is an energetic clinician who encourages her clients to achieve their most important life goals. She's excited to be supporting access to the NDIS in and around Geelong.