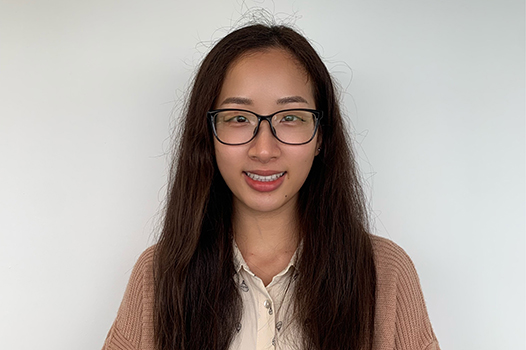 Vicky Lo
Vicky has been working for over two years as a disability support worker, and has been implementing language and communications goals for her clients who live with various diagnoses including intellectual disability and autism. Vicky has a strong interest in the field of neurogenic language disorders such as stroke.
She enjoys working with people of all ages to reach their goals, and has gained experience with:
Speech pathology assessments in regard to progressive neurological disorders, voice, swallowing, dysarthria, language, early intervention, fluency and articulation
Group therapy with young children aged 3-6 years
Speech and language assessments with school aged students
Joint sessions with allied health professionals
Vicky connects easily with her clients and encourages them to focus on goals toward effective communication. She believes it is key to collaborate with clients and families for successful therapy outcomes.
Vicky's passionate about empowering her clients and loves watching them grow in confidence, independence, and participating in daily activities in the community.
Vicky excited to be working with NDIS participants throughout Sydney's eastern suburbs.