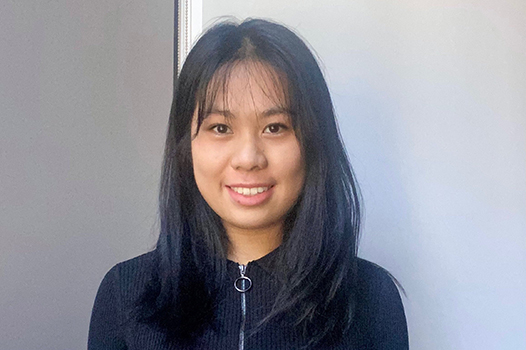 Vicky Su
A recent graduate, Vicky completed her clinical education at a number of health services, gaining valuable skills and experience that she is now able to apply in her work with Ability Action Australia.
Her placement experience involved working closely with adults and older adults in the following settings:
Royal Talbot Rehabilitation Centre, supporting people to overcome limitations caused by injury, illness, psychosocial difficulties or the effects of ageing
National 360, a private allied health service supporting people
of all ages living with disability
Royal Melbourne Hospital's NorthWestern Mental Health service, providing hospital-based, community and specialist mental health services to young people, adults and older people
During her placements, Vicky was able to conduct a range of assessments, including the Health of the Nation Outcome Scales, Life Skills Profile, and the Clinical Risk Assessment and Management
in the Community.
She enjoys being able to see positive progression from her participants, and bringing a smile to their faces.
Vicky supports participants of all ages and backgrounds across Melbourne's north-western suburbs.