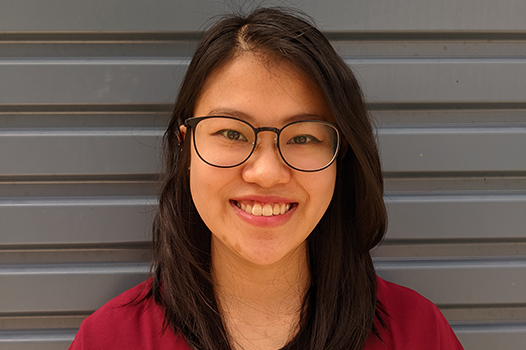 Yvonne Du
Yvonne has enjoyed a broad range of placement experience throughout her studies, supporting people of all ages living with various health conditions and disabilities.
She completed her first placement in an acute neurology ward to assess and assist patients to return safely home after stroke or head injury. Yvonne's responsibilities included:
Cognitive assessments
Education around fall risks
Functional assessments
Sunflower delirium tools
Yvonne also completed a placement within an early childhood centre, supporting educational staff in creating sensory focussed activities for toddlers using the Montessori approach.
She has supported people aged 12 to 25 living with mental health conditions through involvement with Headspace. Yvonne helped provide cognitive based therapies to assist young people in establishing healthy routines and improve their overall health and wellbeing.
Yvonne enjoys making a positive impact in her client's lives and has a strong interest in working with ethnic and minority communities to tackle the stigma of disability.