At Ability Action Australia, we support NDIS participants to get more out of life today. We do this by making access to health, wellbeing, positive behaviour and employment services easy and reliable.
Ability Action Australia began as a provider of allied health services to the NDIS in early 2020. With the support of our parent company, MedHealth, we formed to initially offer two exceptional and timely services to people living with disability: occupational therapy and exercise physiology. We quickly expanded, providing dedicated, fast and tailored assessment and therapy services to people with disability throughout New South Wales, Queensland, Victoria, Tasmania, South Australia, Western Australia and the ACT.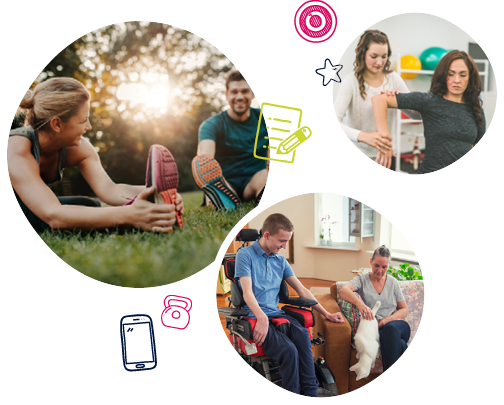 In 2021, we added physiotherapy to our list of services. Then, in August 2021, we welcomed even more clinicians and a new range of services to our national team as part of a transition of NDIS services from our sister company, atWork Australia. The services from atWork Australia that transitioned to Ability Action Australia included:
NDIS clinical services
NDIS employment support services
Today, we help people of all ages with what they need to improve their access, development and independence, and we support them to improve their overall health, wellbeing and function. Our business is focused on the positive abilities of every person we support, and we are about action – getting the support that people need, when they need it.
Our growing national team of dedicated clinicians is proud to represent a responsive, respectful, empowering provider that connects participants to services and supports people to get more out of life today.
Part of MedHealth
Ability Action Australia is part of MedHealth. MedHealth supports thousands of people every year to achieve better life and health outcomes through a unique combination of strengths, capabilities and resources which span employment, medical opinion, advisory, rehabilitation and return to work services. Delivering localised expertise in more than 300 locations across Australia, we are wherever our customer need us most, when they need us.