NDIS Early Childhood Support
Accessible Early Childhood Intervention & Approach
Ability Action Australia is a registered provider of the NDIS Early Childhood Approach (ECA) — formerly known as the Early Childhood Early Intervention approach.
The ECA is about fast access to support for children aged under seven years with a developmental delay or disability so they can get the best possible start in life.
Whether your child needs short-term early intervention or longer-term support, our early intervention support services can provide support for your child's development, participation and quality of life.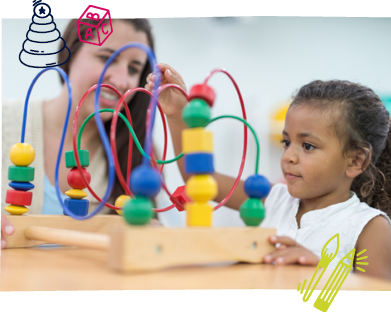 What is early intervention?
Your child's early years are very important as they set up how they will learn and develop later in life. It is critical for children with disability or developmental delay to access appropriate therapy services to support them during this time.
A developmental delay can apply to any area of development that reduces a child's functional capacity. The delay may relate to their:
Language and communication

Fine or gross motor development

Self-care skills

Social skills

Cognitive development

Emotional or sensory regulation
The aim of NDIS early childhood intervention services is to provide ready access to therapy services at the earliest possible stage in order to reduce the impact of a child's impairment on their functional capacity and their need for support in the future.
Research shows the earlier the intervention, the better the outcomes — children with access to this support are in a much better position to overcome developmental challenges.
Early intervention services for developmental delay and learning disabilities  aim to promote a child's development, family and child wellbeing, and community participation.
Early intervention is the best way to support children with disability or developmental delay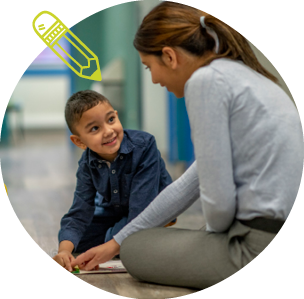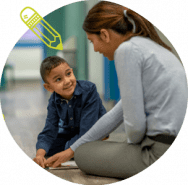 Helping your child thrive
As a registered ECA provider, Ability Action Australia offers flexible and tailored early intervention services to ensure we are fully supporting children and families to reach their goals.
Our services include:
Our clients have access to multiple clinicians with different fields of interest and expertise, including paediatrics, mental health, and physical disability.
We use a multidisciplinary approach to support more efficient, improved outcomes. This means a team of people with different skills work together to plan and provide services to a child.
We also offer our services to participants no matter how a plan is managed — whether self-managed, plan managed or agency-managed.
For new families and carers, we can help your child to thrive by:
Developing a tailored plan to support their individual needs and goals

Supporting your child to develop skills in play, communication, and relationships

Increasing your child's independence and ability to adapt to their environment

Improving your child's readiness to take part in childcare, kindergarten and school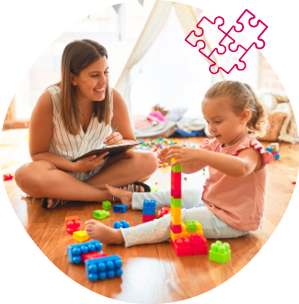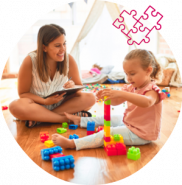 Therapy in their everyday environment
Early childhood intervention services help your child most when therapies and supports are provided in your child's everyday environments – at home, or in childcare, kindergarten or playgroup.
This is why we give our participants the choice to have one of our friendly clinicians visit them in the community.
Therapy sessions can take place in the comfort and familiarity of home, which is particularly useful if there are any difficulties with routines, or they can be held at the child's school, kindergarten or childcare centre if parents are working.
Children and families are also welcome to attend one of our many well-resourced early intervention clinics situated around Australia.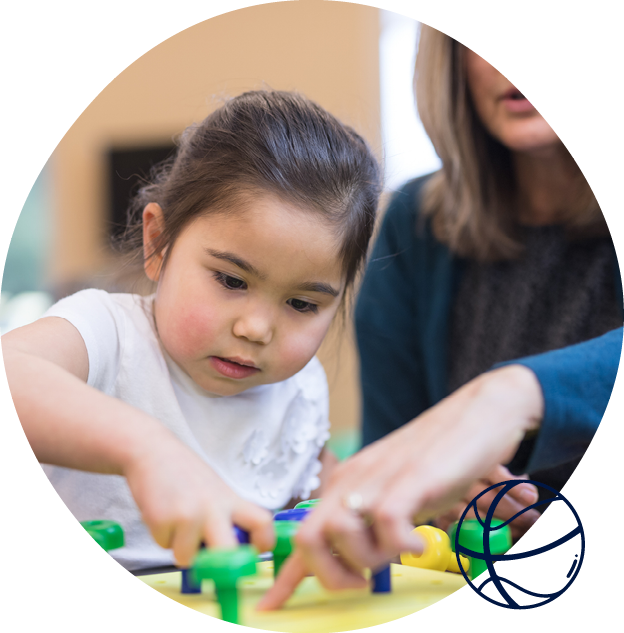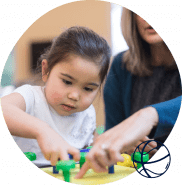 New leading-edge early intervention clinics
Ability Action Australia has new, ultramodern therapy clinics that feature the latest in contemporary early intervention facilities for children.
Our therapy clinics provide multidisciplinary support. Our team liaises with the child's support networks to work collaboratively and achieve their goals.
The clinics have a variety of features including:
Therapy rooms of different sizes (small, medium, large) designed specifically for children

Gym/ therapy play space with varied attributes to support development such as,  rock-climbing wall, cubby house, trampoline, climbing tower, swings, obstacle course and much more!

Different equipment to suit different needs
Clients have access to multiple clinicans with different fields of expertise, including paediatrics, mental health, and physical disability. Some of our team also have expertise in physical assistive equipment prescription.
As a registered NDIS provider of ECA services, all of our clinicians follow the best practice approach designed by the National Disability Insurance Agency (NDIA). Our approach is:

Evidence-based
In line with evidence-based best practice, the ECA approach provides a soft entry into support. It focuses on family-centred practices delivered in a child's natural settings, such as in the family context, preschools and playgroups.

Goal-oriented
We work together with the whole family to assess the child's needs and work through their goals together. Our clinicians focus on what parents want for their child and family, and work closely with the family to achieve the best outcomes for their child.

Collaborative (working with families)
We spend time getting to know you and your child, to understand your needs and deliver an exceptional service. We recognise you are the expert of your child and we work together to find strategies that work for your child and your family.

Play-based
Our play-based approach is ideal for children and families. Play is a tool used by occupational therapists to gain insight into a child's functional abilities and work towards a goal. Using toys and games, the therapist can gain the child's attention, practice specific motor and functional skills, promote sensory processing and perceptual abilities, as well as cognitive and language development.

Achieve your goals
We deliver a range of NDIS therapeutic supports and services to help you meet your NDIS goals. We will work with you to understand your needs and then deliver the outcomes you desire.

Local allied health professionals
Our local clinicians will come to you. Or you can come to us. It's easy. Check out our locations page to see if we have a clinician in your local area. Then call to make an appointment. It's that simple.

Multidisciplinary Care
Multidisciplinary care is when a team of health professionals with different skills collaborate to support as many of your needs as possible. Our multidisciplinary team can support you reach your goals!
NDIS Early Childhood Approach (ECA) Frequently Asked Questions
You both are a breath of fresh air
Rachel has been a pleasure to work with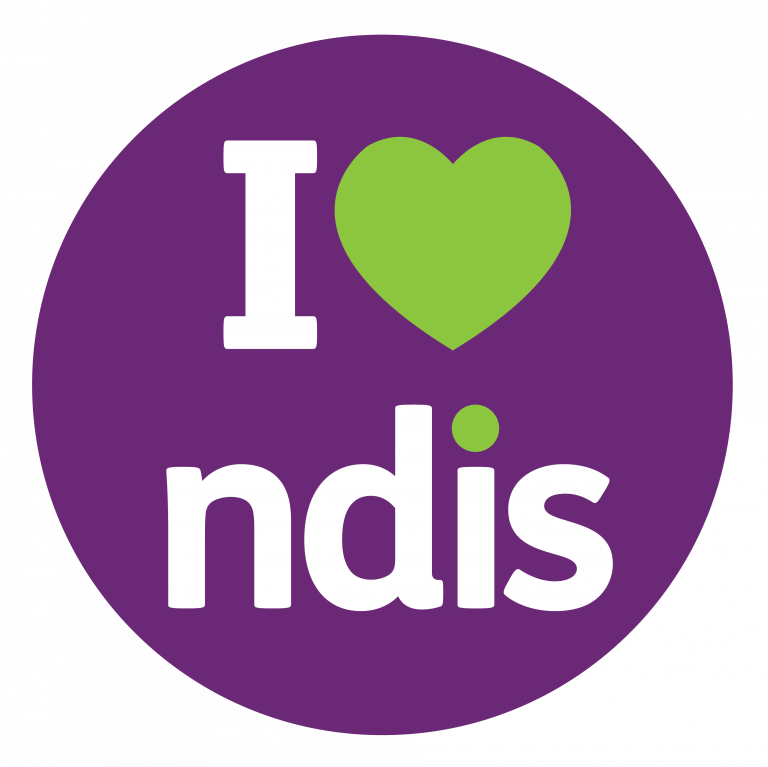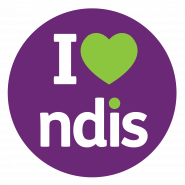 NDIS Early Childhood Approach
The National Disability Insurance Scheme (NDIS) is a way of supporting people with permanent and significant disability. The NDIS is designed to give individuals greater choice and control over when, where and how their funded supports are provided. The specific support and funding available is based on each individual's specific needs. You can find out more about what therapeutic supports are funded by referring to the NDIS website.