NDIS Occupational Therapy Driving Service
Driving is a way of life in Australia, especially if you live in an area where you can't get by without a car. Hitting the road also offers freedom and independence, so it's understandable that many of us want to get our licence and keep driving for as long as possible.
Ability Action Australia has introduced a new Occupational Therapy Driving Service in Western Australia that supports NDIS participants with all their driving and transport needs.
Our NDIS therapy services go beyond traditional driving lessons. Our occupational therapist driving instructors are here to empower you with the skills, confidence, and tools needed to navigate the roads safely and independently. Keep reading to discover how our approach can make a positive impact in your driving journey.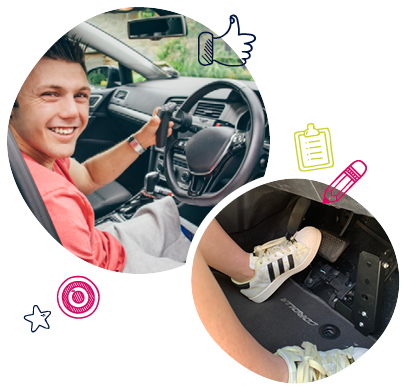 Our occupational therapy driving service offers:
Occupational therapy driving assessments




Our qualified driving instructor assesses your fitness to drive, to allow you to begin or return to driving, and to keep you driving for as long as it's safe to do so. The assessment has two parts: an on-road assessment and an off-road assessment. Driving assessments are useful for: first time and learner drivers; drivers with a disability or medical condition that may affect their driving; and drivers who are returning to driving following an injury or medical condition that may require a vehicle modification.

Driver rehabilitation and training




As a result of the occupational therapy driving assessment, you may need driving lessons to regain confidence in driving, to update your driving skills, or to learn techniques to compensate for any gaps. We provide specialised driver training to support you to either obtain a driver licence, or maintain your ability to drive safely, independently and legally.

Ergonomic vehicle assessments




We set up your vehicle appropriately to ensure that it correctly meets your needs and is comfortable and safe. This will help with the best driving posture and improve your driving performance.

Passenger assessments and vehicle modifications, including for wheelchair accessible vehicles.




Our occupational therapy driving services also help people who don't drive but who want to be safe in a vehicle. This may involve the trialling of various wheelchair accessible vans and modifications, such as hoists or lifts, to suit your needs. We'll send a detailed report to the referrer and the NDIA.

Medico legal reporting for your local driver licensing authority or employer. Following a positive assessment, we can provide documentation to show that you're medically fit to drive.
Our Driving Occupational Therapists
Leading this service is Jen Blaxill, an experienced and registered driver trained occupational therapist based in Perth. She's completed specialised post-graduate training so that she can conduct driving assessments, and for the past few years Jen has worked exclusively in driving and vehicle modifications.
Highly-trained occupational therapist's like Jen are the only health professionals qualified to conduct a practical on-road driving assessment of how a person's disability or medical condition impacts their capacity to drive.
Our team of driver trained occupational therapists understand how important driving is to your life, and we're committed to keeping you driving for as long as possible.
 Why Occupational Therapy Driving Services Are So Important
Driving is more than just a means of getting from point A to point B – it's a gateway to enhanced independence and freedom, especially for individuals with disabilities. Our Occupational Therapy Driving Services at Ability Action Australia extend beyond conventional therapy. By gaining the ability to drive, NDIS participants open doors to newfound autonomy, improved employment prospects, and enhanced engagement in School Leaver Employment Support (SLES) programs. 

Achieve your goals
We deliver a range of NDIS therapeutic supports and services to help you meet your NDIS goals. We will work with you to understand your needs and then deliver the outcomes you desire.

Local allied health professionals
Our local clinicians will come to you. Or you can come to us. It's easy. Check out our locations page to see if we have a clinician in your local area. Then call to make an appointment. It's that simple.

Multidisciplinary Care
Multidisciplinary care is when a team of health professionals with different skills collaborate to support as many of your needs as possible. Our multidisciplinary team can support you reach your goals!
You both are a breath of fresh air
Rachel has been a pleasure to work with
NDIS Occupational Therapy Driving Service Frequently Asked Questions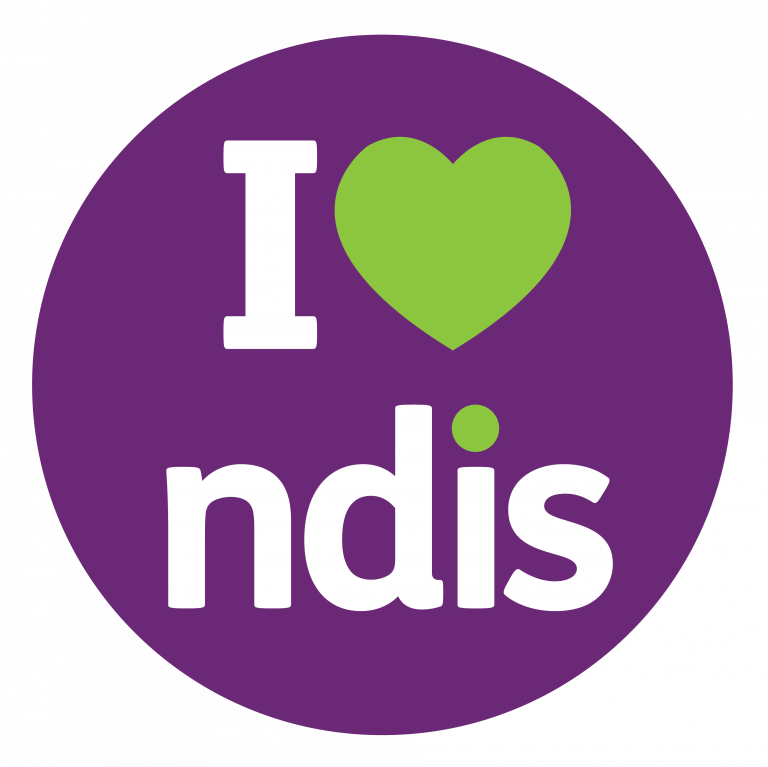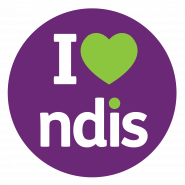 NDIS Occupational Therapy
The National Disability Insurance Scheme (NDIS) is a way of supporting people with permanent and significant disability. The NDIS is designed to give individuals greater choice and control over when, where and how their funded supports are provided. The specific support and funding available is based on each individual's specific needs. You can find out more about what therapeutic supports are funded by referring to the NDIS website.
Ability Action Australia has the capability to provide Occupational Therapy Australia wide.