NDIS Home Modification Occupational Therapy
Offering home modification assessment occupational therapy services
Sometimes, modifications to your home can be necessary for you to continue to live safely and independently. These modifications may involve installing assistive technology products or they could mean making structural adjustments to spaces in your home.
At Ability Action Australia, we're skilled and experienced in carrying out occupational therapy functional capacity and assistive technology assessments needed for home modifications, and can recommend changes to the structure or fittings of your home so that you're safe, secure and mobile.
After a thorough occupational therapist home modification assessment, our team of Occupational Therapists can suggest a range of home modifications, from the simple to the more complex. Alterations may be necessary to accommodate mobility aids to assist with daily living. While many of these changes can be made quickly to meet your needs, people with disabilities will often require a qualified professional to identify and trial the right solution.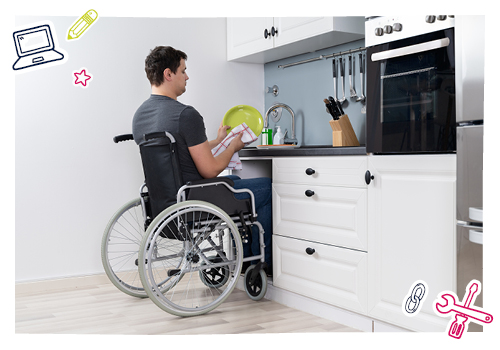 Simple and Complex Home Modifications Occupational Therapy
Simpler home modifications include a doorbell or a bath seat. Other examples of basic, low-cost modifications or assistive technology include:
Grab rails

Non-slip flooring

Lever taps

Step wedges
Funding is available for more complex modifications depending on your needs, such as complete NDIS bathroom renovations. Complex modifications might include:
Installing access ramps

Widening external pathways

Lowering kitchen and bathroom countertop heights

Modifying a bathroom to install an open, stepless shower

Installing automatic door openers

Replacement of hand basins to increase accessibility
Items that help you perform tasks more easily can also include more specialised and complex technological devices, such as products that help you get around if you don't see well. You'll need the support of an Occupational Therapist, or other professional suitably qualified in assistive technology assessing, to help you identify, source and safely use these more complex items.
The visual or hearing limitations of a person with disability, for example, might be addressed by the following products:
Visual

Electronic portable hand-held magnifiers

Talking kitchen scales

Vision specific apps for a smartphone

Audio system for print material

Hearing

Hearing aids

Doorbell and phone alerting system

Vibrating smoke alarm

Baby cry pager
Successful trial and use
As part of your assessment, we'll work closely with you, listening to your concerns and goals, before recommending the most appropriate technology for your needs, and selecting and buying the right products. The process usually involves a trial of various technology options, to get the best and safest fit.
The trial period may be quick, or take a bit longer, as with more complex equipment. In this case, we provide thorough training so that you know how to use the equipment and can take charge of using it confidently on your own.
Sometimes it's necessary to customise the equipment, when off-the-shelf solutions may not work in the best way possible. In these instances our friendly and professional Occupational Therapists are experienced in modifying devices to fit your individual requirements.
Where to find us
Ability Action Australia provides dedicated, convenient and tailored assessment and NDIS therapy services to people with disability throughout NSW, QLD, VIC, TAS, ACT, SA and WA.

Achieve your goals
We deliver a range of NDIS therapeutic supports and services to help you meet your NDIS goals. We will work with you to understand your needs and then deliver the outcomes you desire.

Local allied health professionals
Our local clinicians will come to you. Or you can come to us. It's easy. Check out our locations page to see if we have a clinician in your local area. Then call to make an appointment. It's that simple.

Multidisciplinary Care
Multidisciplinary care is when a team of health professionals with different skills collaborate to support as many of your needs as possible. Our multidisciplinary team can support you reach your goals!
You both are a breath of fresh air
Rachel has been a pleasure to work with
Home Safety Assessment Occupational Therapy Services: Frequently Asked Questions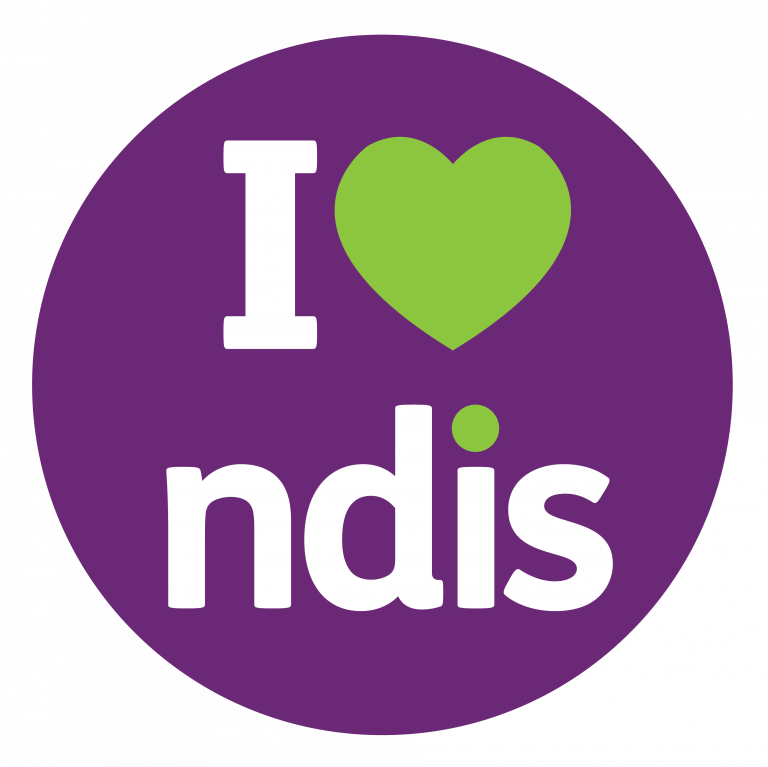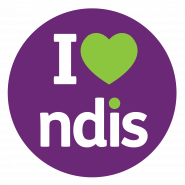 NDIS Occupational Therapy
The National Disability Insurance Scheme (NDIS) is a way of supporting people with permanent and significant disability. The NDIS is designed to give individuals greater choice and control over when, where and how their funded supports are provided. The specific support and funding available is based on each individual's specific needs. You can find out more about what therapeutic supports are funded by referring to the NDIS website.
Ability Action Australia has the capability to provide Occupational Therapy Australia wide.