Occupational Therapy – Help With Development
We consider the unique needs of your child and your family.
Our Occupational Therapists work with children and adolescents with disability, including those with physical, psychological or emotional challenges. We help kids with developmental delay, or conditions such as autism spectrum disorder, cerebral palsy, and intellectual disability.
We want to help you develop and get what you want out of life, and we do this by working in partnership with you, your parents, carers, advocates, and other important people in your life, such as your teacher, and health professionals.
We believe that communication is at the foundation of successful relationships, so our focus is on listening, assessing and developing a plan that focuses on your strengths and is just for your needs. Most importantly, we strive to work with you with respect and care in all that we do, and with inclusion as the primary goal of our involvement in your development.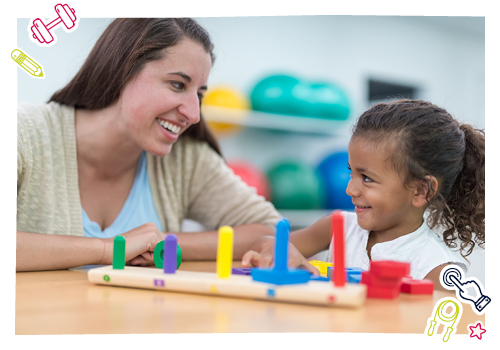 Play and learning
Young people spend their time playing, learning and in self-care, so an Occupational Therapist is interested in helping children with disability to engage more easily in these everyday occupations. Things like getting dressed in the morning, eating, going to school or kinder, making friends there, and going out in the community, are all activities that can be difficult but can be made easier with the right help.
Our occupational therapists work with children with disability in therapy sessions in their home, at their school or kindergarten, or in one of our clinics. We help you overcome barriers by engaging you in everyday activities, exercises and other therapies.
We can help you or your child in the following ways:
Develop fine motor skills so you can grasp and release toys and develop good handwriting or computer skills
Improve hand-eye coordination so you can play and do needed school skills such as hit a ball and copy from a whiteboard.
Master basic life skills such as bathing, getting dressed, brushing teeth, and self-feeding
Learn positive behaviours and social skills by practising how you manage frustration and anger
Get special equipment to help build you independence. Examples include wheelchairs, bathing equipment, and dressing devices
The goal of our occupational therapists is to help children succeed. We want to enhance a child's development, minimise the potential for developmental delay, and assist families to meet the needs of their child.
Quote from an Ability Action Australia Occupational Therapist: "An example of how an occupational therapist might help increase a child's ability to participate in their learning environment might be that the child is having difficulty at kinder during mat time, or the group time on the mat. And so the occupational therapist might go in and observe the child during that time, and find the reasons why that child's having difficulties in that activity."

Achieve your goals
We deliver a range of NDIS therapeutic supports and services to help you meet your NDIS goals. We will work with you to understand your needs and then deliver the outcomes you desire.

Local allied health professionals
Our local clinicians will come to you. Or you can come to us. It's easy. Check out our locations page to see if we have a clinician in your local area. Then call to make an appointment. It's that simple.
Low wait times
Depending on your location and services needed, our wait times are lower than industry average. We're all about getting you the help you need as soon as possible. Let us help get your plan into action today!
You both are a breath of fresh air
Rachel has been a pleasure to work with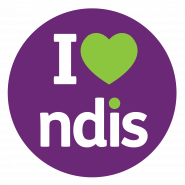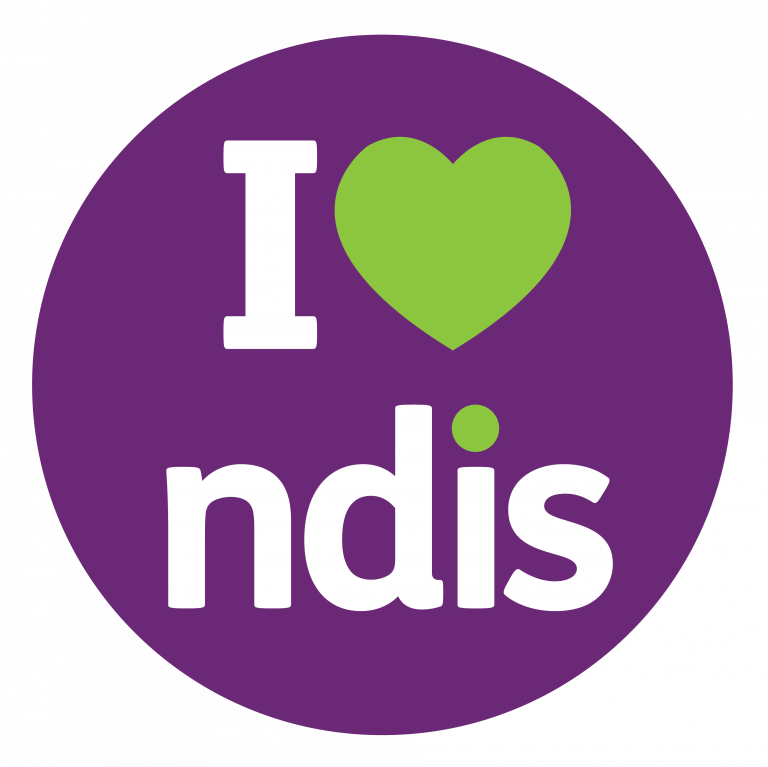 NDIS Occupational Therapy
The National Disability Insurance Scheme (NDIS) is a way of supporting people with permanent and significant disability. The NDIS is designed to give individuals greater choice and control over when, where and how their funded supports are provided. The specific support and funding available is based on each individual's specific needs. You can find out more about what therapeutic supports are funded by referring to the NDIS website.
Ability Action Australia has the capability to provide Occupational Therapy Australia wide.