Occupational Therapy – Assistive Technology, Equipment and Aids
We want you to develop independence through technology.
Our Occupational Therapists are passionate about helping you lead a more active and independent life. Whether your aim is more freedom in daily living, attending a weekly book group, or learning to drive, we're here to prop you up and get you over any barriers.
Assistive technology is an umbrella term for any equipment or aid that improves functioning and independence, and supports a person with disability to reach their goals in the home, the community and the workplace. With the support of this technology, no matter what's important to you, you can achieve, develop and learn just like everyone else.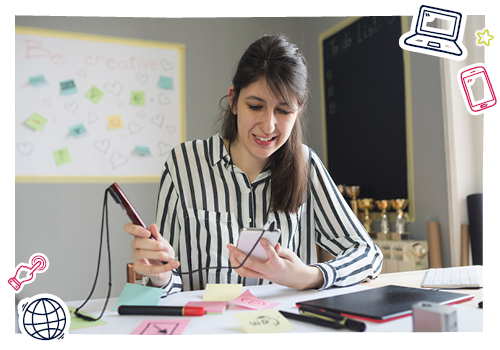 Finding the right tool for the job
It's vital to be properly assessed by a trained health professional to ensure the assistive technology chosen is the best match and the right tool for the task. Our Occupational Therapists have the skills, qualifications and experience to carry out assessments for specialised equipment prescription, to improve your functional capabilities.
Without a proper assessment by an experienced professional, there's a high risk of choosing a technology that's a weak match for your abilities, needs and preferences. This approach can even cause physical harm, as with providing wheelchairs without pressure relief cushions for people with spinal injury.
We can link your goals with the correct supports needed to achieve them. For example, you may have problems with your vision, but want to improve your ability to follow a recipe independently, to support cooking for yourself and your family. After a proper assessment, our OT may prescribe you with adaptive living equipment, such as a liquid level indicator, or talking kitchen scales, so that you can succeed in this area.
No matter your needs, our experts will work with you to identify the most appropriate assistive technology and home modifications for your situation. Once identified, we then go on to select, buy, set up and train you in the chosen devices or aids, so that they're correctly fitted and used and you're set up for safety and success.
Prescribing technology
Trained health professionals are needed not only for the assessment stage but also for the proper prescription, fitting, user training and follow-up of assistive technology.
Once we've assessed your needs, we'll trial various assistive technology options with you, to see what works best. We'll also spend time with you to make sure it's the right tool for the job.
Below is a list of the types of technologies we typically prescribe for people with disability, to help
Types of assistive equipment
Aids and devices
Bathroom rails
Cutlery with thick handles for easy grip
Long handled combs and brushes
Swivel seat cushion to help get in and out of the car
Modified computer keyboard and mouse
Assistive technology
Wheelchair
Car seat
Pressure mattress
Sling or hoist
Complex home modifications
Mobile or ceiling hoist
Reminders applications

Achieve your goals
We deliver a range of NDIS therapeutic supports and services to help you meet your NDIS goals. We will work with you to understand your needs and then deliver the outcomes you desire.

Local allied health professionals
Our local clinicians will come to you. Or you can come to us. It's easy. Check out our locations page to see if we have a clinician in your local area. Then call to make an appointment. It's that simple.
Low wait times
Depending on your location and services needed, our wait times are lower than industry average. We're all about getting you the help you need as soon as possible. Let us help get your plan into action today!
You both are a breath of fresh air
Rachel has been a pleasure to work with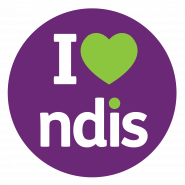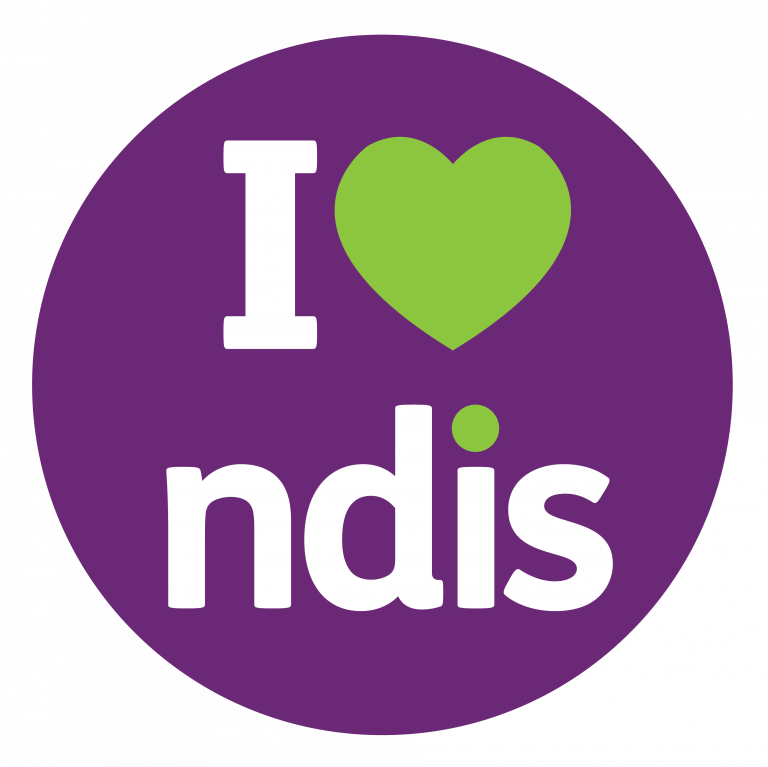 NDIS Occupational Therapy
The National Disability Insurance Scheme (NDIS) is a way of supporting people with permanent and significant disability. The NDIS is designed to give individuals greater choice and control over when, where and how their funded supports are provided. The specific support and funding available is based on each individual's specific needs. You can find out more about what therapeutic supports are funded by referring to the NDIS website.
Ability Action Australia has the capability to provide Occupational Therapy Australia wide.