Our Graduate Program 2022 is now open
As our business continues to grow, so does our appetite for incredible talent. We believe in providing our team members with fantastic career pathways and we start at the very beginning with our Graduate Program.
It's a dedicated 12-month program for recent and upcoming graduates that provides an opportunity to accelerate your learning and development within a structured and nurturing environment where you will be provided with ongoing support, mentoring and training.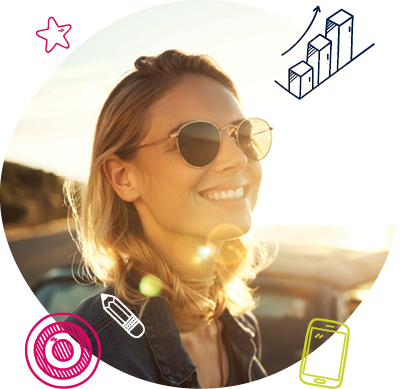 What can you expect? A graduate program that is action packed
We know that taking the leap from university into the workforce can be daunting, so we've set up a strong, contemporary graduate program that will set you up for success. You can expect a year that is: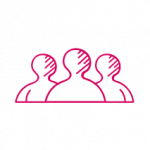 Packed with support
Including three levels of supervision and a clinical 'ramp up' program to build your case load gradually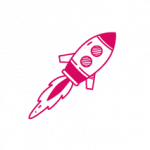 Packed with development
With opportunities through our own Learning and Development team and that of our parent company, MedHealth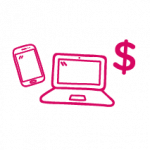 Packed with benefits
Like an industry-leading salary package and numerous incentive programs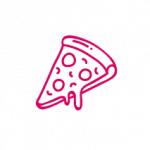 Packed with enjoyment
We've embraced agile working with flexible hours and work locations
A 12-month package that sets you on the road to success
Ability Action Australia will provide you with a well-rounded knowledge base that sets you up for success, while providing three dedicated layers of built-in supervision and mentorship to ensure you are supported as you learn.
Level 1: Clinical learning and understanding
Our Graduate Program is custom designed to build your capacity and confidence as a clinician. Over the course of the year, the program will cover core clinical areas relevant to your discipline which will sharpen your broader skills and competency as a clinician. It will also provide you with experience across different streams of practice, so that you can find your areas of passion. You'll build relationships with specialist clinical leads who will upskill and mentor you in these areas, so you can build the perfect career progression pathway for you.
Level 2: Non-technical and case management skills
At the same time, we'll work with you to develop your non-technical skills and 'soft skills'. These skills are essential in developing professional language and behaviour, managing challenging workplace circumstances and having difficult or assertive conversation with participants or carers. You'll take part in scenario-based learning, that you can put into practice as you begin to work with your first participants and their families.
Level 3: Professional and work coaching within your cohort
When you join Ability Action Australia, you'll be part of a cohort of new graduates supporting each other and navigating exciting new territories. This level of supervision works within your cohort and helps you to develop the professional skills you need to successfully manage your activity, your forecasting, and your time, so you can grow into a competent clinician with the ability to develop and successfully manage a caseload that is rewarding and challenging.
Because you support so many of our participants, we support graduates and all our team members through a range of further benefits that will help you thrive. These benefits include:
Above-average salary package
Car allowance
Laptop
Smartphone
Incentive program
Relocation packages
12-month retention bonus for some locations
Comprehensive induction process to get you off to a great start
In-house supervision
Unparalleled internal and external supervision opportunities
Unlimited career growth options through Ability Action Australia and our parent company, MedHealth
Plus, through MedHealth our people have access to still further benefits to support health and wellbeing. These added benefits include:
Paid parental leave: we value the health and wellbeing of your growing family. We offer a combination of paid and unpaid time off and other ways to support you including help to prepare you for returning to work, and help finding childcare
Flexible working hours: we've embraced flexibility and agile working, which says work is an activity and not a place
Health and wellness: we've partnered with national health insurance providers to offer our team members discounted rates on a range of products
Travel club: our partnership with Travel Club provides all employees with easy access to a wide range of unique travel deals
Salary packaging: take your pre-tax dollars further with the ability to access a range of salary packaging goods and services
Star finder referral program: help grow our successful team by referring candidates to any role, anywhere, at any time, and be rewarded
Novated leasing: our aprtnership with Smart Salary provides all team members with the ability to finance their vehicle through navated leasing