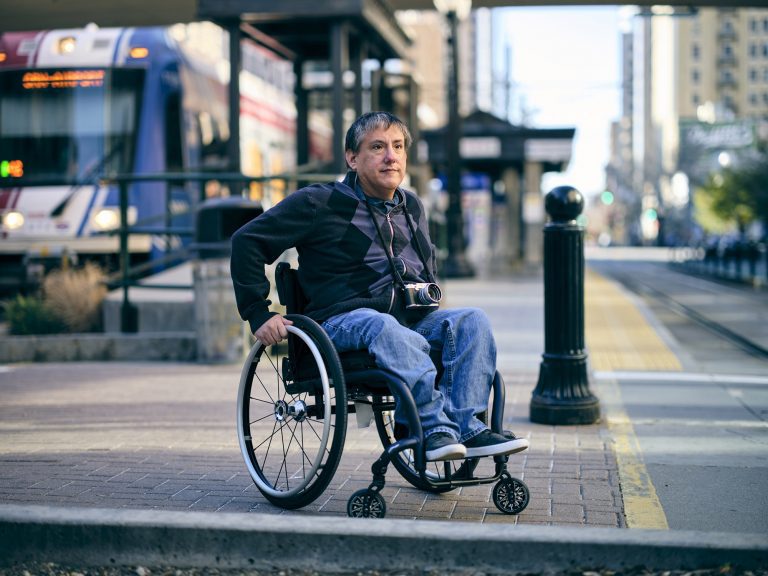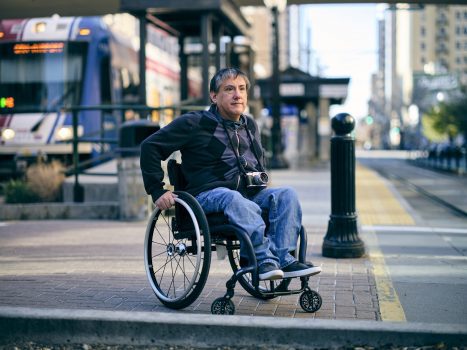 For someone living with disability, NDIS mobility aids can mean the difference between independence, and being unable to leave their house.
Thankfully, the community has embraced the use of devices like canes, walking frames and wheelchairs to improve a person's independence and quality of life. Physically moving around the home and community is central to our daily lives, even in the midst of a pandemic.
But there's still some confusion surrounding these devices. Here, we've pulled together some information about who can benefit from mobility aids, what devices are available, and which allied health professionals are best placed to prescribe them.
What is mobility assistance? The benefits of mobility aids
If you want to go about your daily life more easily and safely, or you feel you there is something you can't do because of your disability, you could benefit from a mobility aid. Once you've acknowledged the need to be more mobile, you can then explore which aid or device would best suit your particular needs.
Mobility aids are ideal for disabled, injured and older people who struggle to get around. They offer a great deal of freedom and benefits, including:
Improved balance and walking pattern, increased stability, and assistance with general weakness
Enhanced safety and independence by reducing the risk of falls and allowing users to mobilise without the assistance of a carer
Increased community participation as users can engage safely within their environment
Aids are particularly useful for those who are: Elderly (increased risk of falls), have Parkinson's disease (gait pattern, increased falls risk), recovering from spinal cord injuries (complete/incomplete paraplegia), post fractures (to reduce weight bearing on the healing bone), post stroke (weakness increases falls risk)
As something that can have a considerable impact on your ability to perform everyday tasks and live independently, these aids are covered by NDIS funding. A variety of NDIS mobility aids are available for a range of different conditions and goals.
Mobility options
It's important to choose the type of mobility aid that best suits your circumstances. Keep in mind that you may need to progress through different aids as you get stronger and more independent. Here are some of the most commonly prescribed options:
Walking frame
Designed for use over short–medium distances, these devices consist of a metal framework with four legs that provide stability and support
To use the frame, simply lift and place it further in front of you, then step forward to meet it
Frames are available in a number of styles (four-wheeled walker, three-wheeled walker, two-wheeled rollator, pick-up frames with no wheels) to suit your individual needs
Wheeled walkers give you the ability to slide the frame forward, which is particularly suitable if you have limited upper body strength
Walking stick/cane
This device supports your body weight and helps transmit load from your legs to your upper body
Compared to crutches, it takes less weight off your lower body and places greater pressure on your hands and wrists
Useful if you have problems balancing and are at risk of falling
Available as single point sticks, three-point sticks, and four-point sticks, a cane is a convenient choice as it can be used in smaller areas (sometimes this is an issue with larger frames)
Wheelchair
A device for those who should not put weight on lower limbs or those who are unable to walk
Useful if you have severe disabilities or when travelling over greater distances
Can be manually propelled, pushed by someone else, or electric
Mobility scooter
Similar to a wheelchair, these have a seat on top of either three, four, or five wheels
Feet rest on foot plates and there are handlebars or a steering wheel
Useful if you have problems with upper body strength
Crutches
Used when you have trouble with both short-term injuries and permanent disabilities
Crutches transfer weight from the legs to the upper body and help keep you upright
Can be used as a single crutch or in pairs
Common types of crutches include the axillary (underarm), forearm and arthritic crutch
Come in many different shapes and sizes and are available for both adults and children
Useful for lower limb injuries and commonly used after surgery to the leg, knee, ankle or foot
Crutches should be custom-fitted to ensure safety
Prescribing NDIS mobility aids
Both Occupational Therapists (OTs) and Physiotherapists are trained to prescribe mobility aids. We recommend you seek advice from either of these allied health practitioners to make sure you get something that's right for you. Improper use has been known to lead to injury.
These professionals will only prescribe a mobility aid after a thorough assessment of your gait, balance, cognition, and your cardiovascular, musculoskeletal and neurological systems. Your functional capacity evaluation takes into account any clinically significant comorbidities (two or more medical conditions) and your day-to-day mobility needs.
They'll also consider whether the aid is a temporary requirement (e.g. post fracture), or a long-term option (e.g. frame for an older person with reduced mobility, post stroke). Importantly, follow up is needed after an initial prescription to adjust the walking aid as needed.
Occupational Therapists are particularly well-trained in prescribing and fitting wheelchairs, and regularly conduct wheelchair assessments and home modifications to assist NDIS participants.
Real life examples
Ability Action Australia's allied health professionals work with participants of all ages to prescribe mobility aids and other assistive technology. That includes a wide range of NDIS mobility aids. Here are recent examples of how we've helped people with mobility aids.
Walking frame. After a lower limb fracture, a 52-year-old male was prescribed a rollator frame (no wheels). This helped him to reduce the weight he put through his affected limb, through upper body support, allowing him to maintain his mobility levels during rehabilitation. During the 6-8 weeks it takes for bones to heal, he progressed from a rollator frame to a four-wheeled walker, to a walking stick, until he was able to mobilise without a mobility aid.
Walking frame. One of our participants was in hospital for three months due to respiratory issues. This led to significant deconditioning to all her major muscle groups. On discharge, she was prescribed a four-wheeled walker as her walking capacity was limited. These walkers have brakes and the seat allowed her to sit and have a rest when needed. The storage compartments were helpful for storing portable oxygen.
New wheelchair. One of our OTs reviewed a manual wheelchair for a paediatric participant. This was initially prescribed six years ago and, since then the girl had outgrown the chair, making it no longer safe (the girl's feet were on the ground, the armrests no longer functioned, the footplates had snapped). Our OT recommended a new wheelchair in order to safely support her.
Talk to us
Whether you're just getting started with an NDIS plan, evaluating your therapy options (be they NDIS mobility aids or otherwise), or would like to know more about how we can help you reach your goals, speak to our friendly team members in Ability Action Australia concierge service. They'll be happy to answer any questions and help you to implement your plan.
Phone us on 1800 238 958 or email hello@abilityactionaustralia.com.au