Join us! Change lives and make a lasting impact.
Are you an ambitious allied health professional with a desire to learn and advance in your career? Do you have the zeal and tenacity to give your best? Are you ready to empower people to live a more meaningful life? If so, apply now for a career with Ability Action Australia!
We're looking for:
Exercise Physiologists
Occupational Therapists
Physiotherapists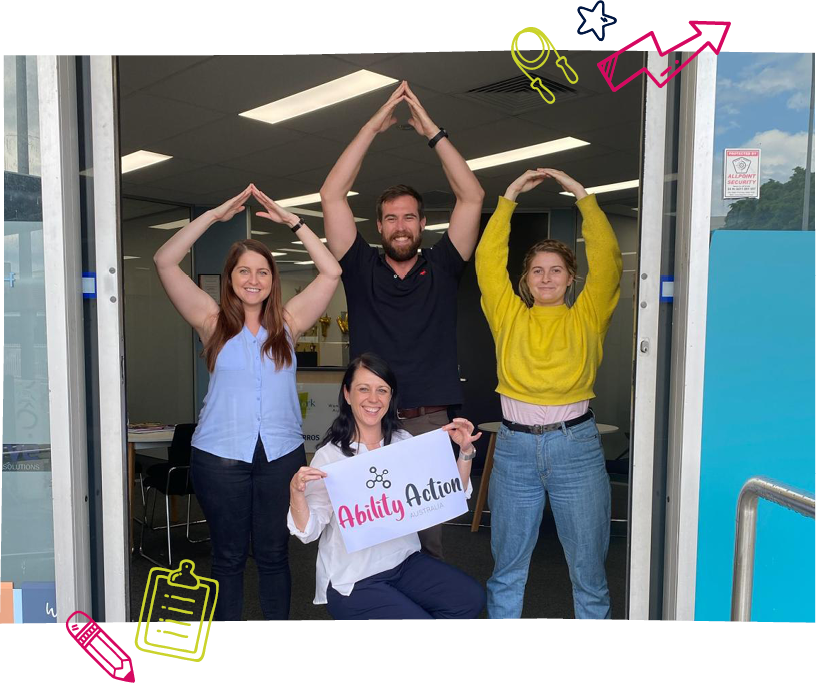 A rewarding career
Our people could have joined us for the perks and benefits: the above market salary package, car allowance, laptop, and smart phone, but they didn't.
They could be here for the ongoing learning and development, career progression and leadership opportunities through Ability Action Australia and our parent company, MedHealth, but they're not.
The incentives help to sustain our exciting and productive workplace, but they're an added bonus.
Our team members join us because they're sincere. In their passion for the disability sector. In their commitment to put NDIS participants at the centre of all we do. In their promise to work hard for the best outcomes for people living with disability.
If you have the desire, skills and initiative to make a difference in people's lives, we want to hear from you.
Rewards and benefits
In return, as you support many, we support and invest in you. We offer our team members:
Above market salary package + car allowance + laptop + smartphone
12-month retention bonus for select roles
Incentive program
Continuing professional development
Support for work/life balance
Leadership options
Career progression
Support through our parent company, MedHealth
Comprehensive induction process 'Ready for Action' to get you off to a great start
Come and work for a values-driven organisation that embraces difference, promotes inclusion, nurtures careers, and genuinely cares about your wellbeing. Join us and find alignment between your passion and your work.
Contact our Careers Team today and be part of something bigger.
We are an Equal Opportunity Employer, proudly welcoming people living with disability including mental health conditions, people from diverse cultural and linguistic backgrounds, people from the LGBTQI community, veterans, carers and Indigenous Australians to our team. When you join Ability Action Australia, we want you to bring your whole self to work – and we value your unique contribution. Read more in our Diversity and Inclusion Action Plan.