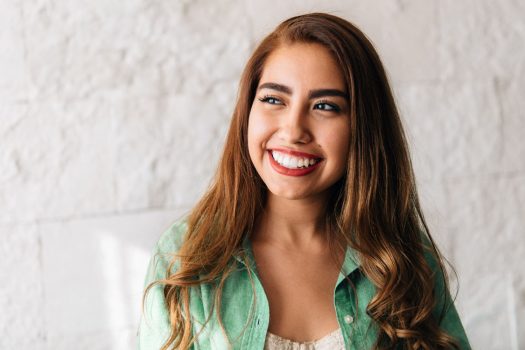 As a university graduate you may be about to enter the world of full-time work, so it's worth thinking about how to make this a successful transition.
A real positive is that in allied health you've chosen a career you're genuinely passionate about so you're already likely to enjoy your job, and employers will welcome your youthful zeal and ambition.
But unless you choose an employer who supports you at this juncture, and takes steps to get the best out of you, the biggest jump in your career may end with a bump.
Here's a few tips about what to look for in a company when trawling those job ads.
1) A strong onboarding program
Some companies run fantastic induction or onboarding programs and others are more perfunctory in the way they welcome new starters. A good induction will help you succeed and stay long-term, which benefits both you and the business.
The standout features of a top onboarding program are those that make you feel like part of the team and make regular time for you. Things like a starter pack, introductions and tours, and weekly check ins to see how you're going are key to making you feel valued and motivated.
At Ability Action Australia we're proud of our extended onboarding process, where every one of our graduates is assigned a 'buddy' who'll nurture and support you to succeed. They'll share their knowledge, providing 'informal' CPD, as well as welcome your questions and get you up to speed on our workflow processes and company culture.
2) Plenty of learning opportunities
You've gained an education at the tertiary level that's equipped you with the skills and knowledge to successfully start your career as an OT. But joining the workforce is just the beginning of your continuing development as a professional.
It's important for graduates like you to continue to develop in your career, including through mandatory CPD points to ensure high standards of professional practice that add to your mix of skills.
Progressive companies, such as Ability Action Australia, encourage young professionals to drive their own CPD to ensure it extends your competence, satisfies you personally, and isn't just something you feel compelled to do to maintain your registration.
Our OTs learn through our MedHealth Academy professional development program, which offers collaborative PD activities through work-based learning and uses a whole range of delivery methods, such as podcasts and online learning, to cater to different tastes.
3) Find an organisation that'll support you to "lean in"
As Facebook Chief Operating Officer Sheryl Sandberg says, "don't lean back, lean in". She means we need to stay ambitious, keep reaching, and believe in ourselves enough to speak up.
Some organisations are stuck in their own ways of working either because managers aren't empowered to act on new ideas, or there's no incentive to do things that are contrary to the status quo. They'll reject new ideas from employees and discourage them from speaking up.
This way of working is a drawback for any organisation, because employees at the frontline are often the first to see issues and can feed this back to managers to help with their decision making.
At Ability Action Australia one of our defining features is our approach to our work, where we trust and empower our OTs to pitch in their great ideas. As a purpose-driven organisation, we will always welcome ideas that support the best possible outcomes for our NDIS participants.
For more information, please email careers@abilityactionaustralia.com.au or call our Talent Acquisition Lead Nicole Luland on 0429 697 806.