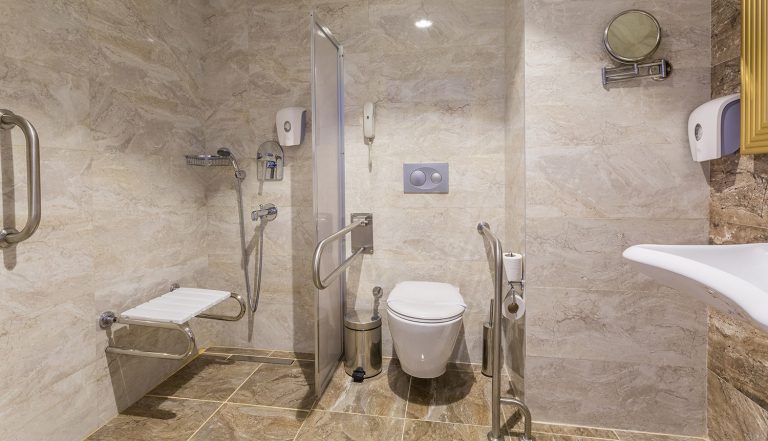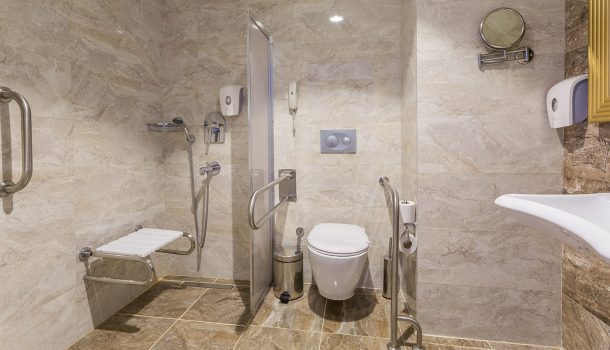 A well-designed bathroom can make a big difference to the enjoyment of your home, but very often this room isn't planned and built for people living with disability. That's where NDIS bathroom renovations and modifications come into the picture.
Using a toilet, stepping into a bath, or having a shower can be dangerous and difficult tasks for many people with limited mobility, despite being everyday activities that most of us take for granted.
The NDIS provides funding for a range of home modifications. Depending on your needs, your occupational therapist will often recommend bathroom changes — big and small — so that NDIS participants like you can carry out their personal care tasks more easily and safely, and independently.
What are home modifications? Examples of NDIS bathroom renovations and modifications
Home modifications are changes to the structure, layout or fittings of your home so you can move around safely and comfortably in areas you commonly use. They include things like:
Simple: Grab rails installed in the shower recess to help with standing and holding on during dynamic balance tasks such as washing your feet. Grabrails at the toilet to assist with transfers on and off the toilet
Moderate: Removal of inward swinging shower door, widening the entrance and replacing the door with a cavity sliding door to increase access and circulation space in the bathroom area
Complex: Removal of current shower recess and bathtub to be replaced with an open access shower recess and hand-held shower hose
How important are they?
Often, simple and inexpensive modifications can be really important. For example, Ability Action Australia recently installed a grab rail in a participant's shower recess, so that he was able to pull himself up from his shower chair and stand, allowing his carer to properly wash his body while he remained stable and safe.
Senior Occupational Therapist Rachel Ownsworth says home bathroom modifications are an important method of improving self-care and encouraging independence in meaningful activities.
"These activities are a necessity. Bathroom mods can be the difference between someone being able to shower and toilet with dignity versus having to sponge wash and toilet in their bedroom due to insufficient space or access," she says.
"They make a huge difference to people."
How to access these supports
According to the National Disability Insurance Agency, your plan may include different types of support budgets, depending on your needs. Home modifications may be included under your Capital Supports budget if:
You or your carers can't reasonably access commonly used rooms and spaces in your home
An Occupational Therapist has performed an assessment and recommended home modifications
The NDIA will generally fund standard modifications and fittings, and they state that you may choose to use your own money to contribute to a more expensive finish or fixture. They may also fund reasonable and necessary supports related to home modifications, such as short-term rent if you need to move out of your home during home modification building works.
Talk to us
At Ability Action Australia, we're skilled and experienced in carrying out the preliminary assessments needed for home modifications, and can recommend changes to the structure or fittings of your home so that you're safe, secure and mobile.
Whether you're just getting started with an NDIS plan, evaluating your therapy options, or would like to know more about how we can help you reach your goals, call us to speak to our friendly Ability Action Australia concierge service. They'll be happy to answer any questions to help you in a simple and easy way to implement your plan.
Phone us on 1800 238 958 or email hello@abilityactionaustralia.com.au