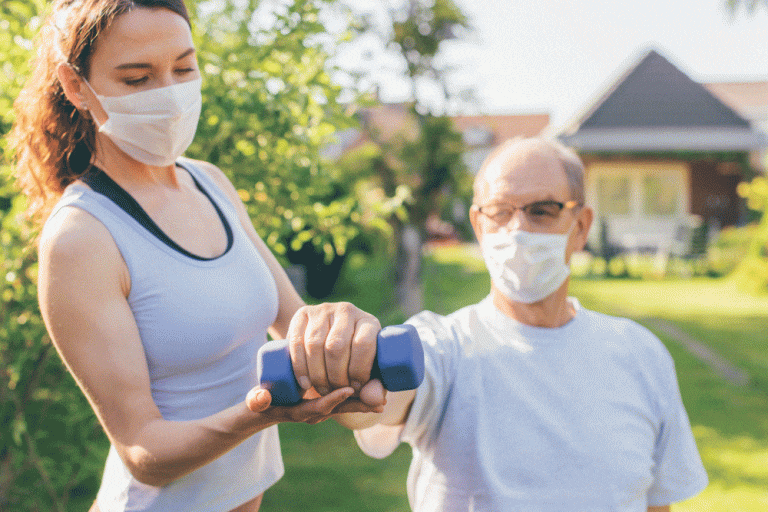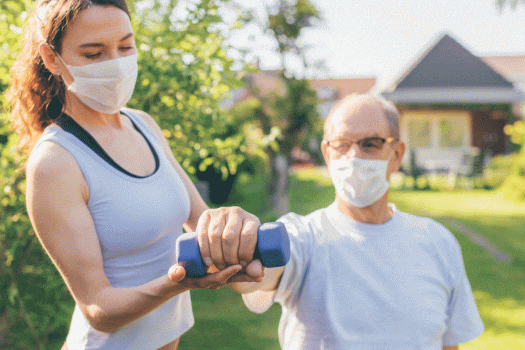 17 July 2021
There have been a number of recent lock-down restrictions implemented in NSW and VIC in response to recent COVID-19 events.
We want to reassure you that Ability Action Australia provides a safe and essential service and we remain open to support NDIS participants during this period.
Our clinicians play an important role in assisting some of the most vulnerable members of our community and are considered essential workers.
Ability Action Australia safety procedures
To ensure the safety of our participants and staff we are currently undertaking the following:
Telehealth appointments
Where appropriate we are offering participants the option of Telehealth appointments. For more information about this service download our Telehealth FAQs.
Clinician screening and PPE protocols
All clinicians will continue to undergo a screening procedure before consultations as well as sanitise their hands and equipment and wear full protective equipment.
Regular clinician testing in identified areas
Clinicians in identified areas will undergo regular COVID-19 testing in line with NSW Government requirements.
Offsite QR code/check in process
We have implemented a QR/check in process for mobile appointments. All participants must check in prior to their appointment. This can be done by scanning our QR code or entering their details in our online check-in form.
Participant screening and PPE protocols
We ask that people attending appointments do the following:
Wear a mask during the appointment (unless this is assessed as inappropriate).
Undergo screening before the appointment.
Maintain physical distancing of 1.5 – 2 meters.
Participants who feel unwell or experience any symptoms, are asked not to attend their appointment. We recommend immediately getting a COVID test and isolating until the results are to hand.
For more information and specific locations please visit the NSW and VIC State Government websites.
Thank you for working with us to get through this
We thank you for your patience while we navigate this challenging time.
Please contact our concierge team on 1800 238 958 or hello@abilityactionaustralia.com.au if you have further questions.