NDIS Occupational therapists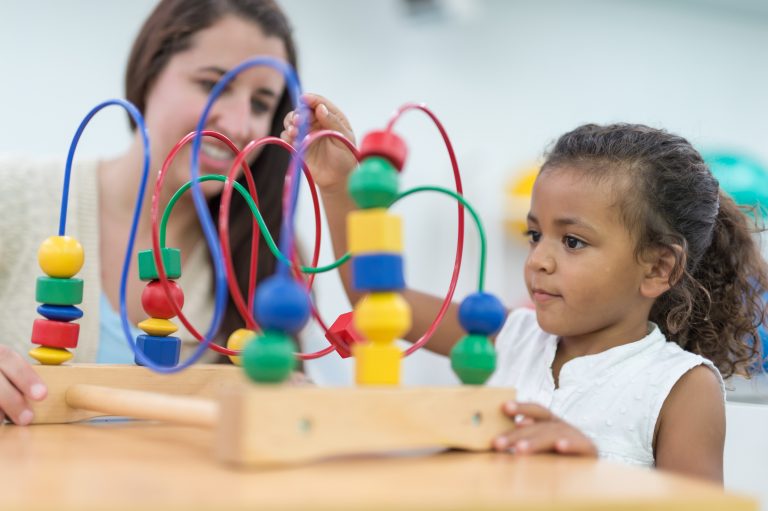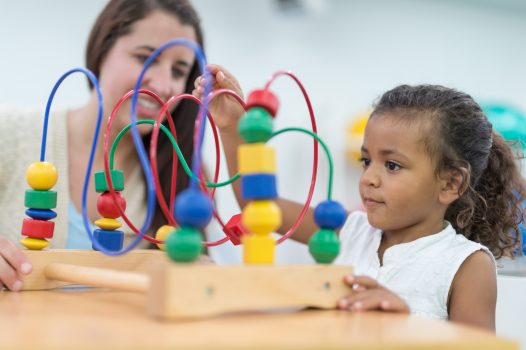 work with people living with permanent and significant disability to help them participate in everyday life and lead healthy, independent lives.
They are frequently funded by the NDIS to work with a participant to achieve their goals.
So, what sort of NDIS funding does a person need to access occupational therapy services, and once your plan is approved and you want to start using it, how do you go about finding a service provider in your local area?
Here, we break it down to show how simple it can be to put your NDIS plan into action! We've even included information about the types of NDIS and occupational therapy assistance you can expect to receive, as well as a couple of examples of our recent occupational therapy work in practice, so you can get a sense for how beneficial this type of support can be.
What type of NDIS funding do I need to access occupational therapy?
Any services offered by an occupational therapist, including those from Ability Action Australia, will come under the 'capacity building' section of your funding.
Capacity building supports help you build your skills and increase your independence. There are different sub-categories available under this section, and the goals outlined in your NDIS plan determine the categories you receive funding for.
Occupational therapy comes under the 'improved daily living' sub-category, which is for assessment, training or therapy to help increase your skills, independence and community participation. For example, if you receive funding for this sub-category you could choose to spend it on 48 hours a year for occupational therapy services as part of early childhood intervention. An occupational therapist might help if your child has physical or psychological challenges, developmental delay or intellectual disability, and can help children do everyday things like eating, dressing, going to school and going out in the community.
You can check that you have an allocation under the capacity building section of your plan before speaking to an NDIS occupational therapist.
How do I find a service provider in my local area?
Once you've got your plan and know about the types of services that can help you achieve your goals, it's time to find out more about the providers in your area and whether they are right for you. Your early childhood partner, local area coordinator partner or support coordinator can also help you.
A great starting point is using the NDIS-registered service provider search tool or 'provider finder'. This is a very user-friendly search tool — all you need to do is insert your postcode, how far you're willing to travel to access the service, and the type of service you're after (for occupational therapy you can click on 'therapeutic supports'), and the search tool will quickly provide information and contact details for a range of occupational therapy service providers in your local area.
The provider finder does not show providers that are not registered with the NDIS.
Otherwise, a simple online search can help you find service providers near you. Providers often feature online referral forms on their websites for enquiries about services or to be added to their waitlist.
What sort of NDIS and occupational therapy assistance can a person expect to receive?
Occupational therapists can help empower you to participate in meaningful activities or routines. They are skilled in a number of areas, including mental health, rehabilitation, pain management, driving assessments and paediatrics.
They can help you to identify interests and goals, manage daily routines at home and in the community, modify daily tasks to make them easier to perform, improve mobility and independence, and recommend activities that you can participate in and enjoy.
Occupational therapists work with people across the lifespan. Here are just some examples of the many supports and services they provide to NDIS participants:
Toilet training
Building routines
Developing play skills
Emotional or sensory regulation
Employment
Home modifications
Assistive technology prescription (aids and equipment)
Budgeting
Meal preparation
Self-care (grooming, toileting, bathing/showering, dressing, feeding, sleep)
Fine and gross motor development
Social skill development
Mobility training and transfers
Safety education (road, e-safety etc)
Vehicle modifications and driving assessments
Coordinating respite care
Housing assessments for participants requiring Specialist Disability Accommodation
Transport assistance
Helping children to reach their developmental goals through interventions such as play-based therapy
Whole of life personal planning
Can you provide some examples of the ways occupational therapists could help me?
One of Ability Action Australia's occupational therapists, Jacqueline Pho put together the following examples of ways in which she has supported participants to achieve their goals over the past few months.
Assisting a child with sleep
"I had a paediatric participant who had a lot of difficulty with sleep. He would fall asleep and wake up at inconsistent times. For example, he would fall asleep between 10pm-2am and wake up between 6am-12pm. Some days, particularly on weekends, he would be awake the whole night. Because of this, he presented with increased behaviours, like hitting and kicking and would often refuse to go to school or engage in school activities at home.
"I worked closely with the participant's mother and his speech pathologist to target this goal. As we knew he thrived on routine, we gradually implemented small routines throughout his day. One routine that was consistently completed every night was his bedtime routine which consisted of toileting, iPad time, then nursey rhymes with his mother.
As a result of an effective and consistent bedtime routine, after about a month the participant's mother reported that he presented with reduced behaviours (hitting and kicking), was spending less time on the iPad, and was more consistent with sleep and wake times. He was also agreeable to go to school!"
Re-engaging in meaningful occupations
"I'm seeing a participant with post-traumatic stress disorder. As a result of his complex history and lack of motivation to engage in meaningful occupations, he can become easily occupied by negative thoughts and events in the past.
"We spent a session going through meaningful occupations and we discussed many leisure occupations he engaged in before the post-traumatic stress disorder. They included taking photographs and calligraphy. We wrote up an activity list for him to complete before our next session in a fortnight's time, using activities we had discussed. Before I left, he told me that I had given him a little more motivation to re-engage in those activities that previously gave him pleasure.
"I followed up on how he was going this morning and he told me he has placed a few photos in a picture frame and hung it in his room!"
Talk to us for NDIS and occupational therapy support
We hope this information is useful in helping you to understand the work of occupational therapists and how you may be able to access service providers if you have this type of funding in your plan. For further details or to register with us, please contact our friendly concierge service at Ability Action Australia on 1800 238 958 or email hello@abilityactionaustralia.com.au.