Life after school is an exciting time but it can also be a little overwhelming to leave familiar surroundings and make the transition to work or further education. Ability Action Australia provides NDIS life skills development, supporting NDIS participants of school leaving age and their families to prepare for this adjustment. We do this by focusing on building foundation skills and setting them up for job success.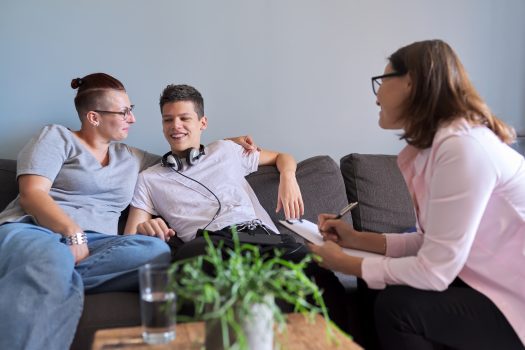 Tegan, 20, is a popular staff member at her local hardware store in Perth. She's often smiling and is so well-liked that her colleagues will change their rosters just to be on with her.
A big reason for Tegan's upbeat outlook is the excitement she feels about her first job with a national retailer and the independence this will bring to her life. She's also worked hard to prepare herself for the workforce.
Like many of us, Tegan, who lives with Down syndrome, needed to develop important life skills, including communication and time management skills, and money and travel skills, before starting a job.
She's one of hundreds of students to benefit from Ability Action Australia's School Leaver Employment Support service, which builds a participant's abilities and confidence to get them ready for life beyond school.
Personalised support
NDIS Employment Services Manager Brian Widiodarmono supports young people who are thinking about leaving secondary school.
This is a testing time for many of his clients and their parents as they prepare to leave the safety of the school environment.
"It covers that period of time when the guard rails are about to come off from school and they're about to get out in the big wide world of the workplace," Brian says.
"Parents want to know that their child, through the support they receive, will set up a life of independence because they know they're not going to be around forever.
"Our program gives participants the chance to do just that. Just like Tegan, who was so proud when she got her apron and name tag, we can help get you through this time and find good work."
What is SLES in the NDIS? About our program
As a first step, Brian will meet the family around the kitchen table and get to know his client and their needs over several sessions.
He'll then devise a tailored plan to build their ability and confidence to enter the workforce through a range of capacity building activities for the client to complete over time.
Regular meetings, often face-to-face but sometimes on Skype, provide the necessary support and training to get them where they need to be.
Brian will also connect with employers using his professional networks to arrange job interviews and work experience.
A range of supports to help find work with a disability
The type of support Brian and his team offer varies with the individual, but typically includes:
Employability skills
Clients learn workplace skills such as communication and time management skills, and the basics such as using a work phone and computer, and setting up, monitoring and using email appropriately.
Brian will help them prepare a résumé and arm them with skills for handling job interviews.
"A job interview is tough for anybody but that is high anxiety time for people living with disability. For those with autism that can be a really confronting time because that does require you to know about social cues, and eye contact, all of these things that don't come naturally," he says.
Other foundation skills such as money handling
Brian teaches his clients how to budget by encouraging them to think about what money is coming in and how that could be saved towards a goal.
One client wants to be in a warehouse driving a forklift, but a forklift licence costs $300 so Brian helped him see the value in putting away $50 a week.
"We'll sit down and look at how to save money, how to allocate money to the right areas so you can ultimately reach your goal. Might be a forklift ticket, might be a car, might be moving out," he says.
They will also discuss personal presentation in a broad sense, involving appropriate work attire but also healthy sleep choices and proper nutrition so the client can sustain their employment over time.
Work experience in an inclusive employment environment
Once the school leaver has built their capacity and is set to begin job hunting, Brian will talk to them about what they enjoy doing before setting them up for work experience.
Retail stores, wildlife rescue shelters and the Perth Zoo are all popular choices where they may begin with just a couple of hours a day, before slowly increasing their hours.
Employers are much more supportive of people with disability and "actively search for people who do have disabilities to include in their workforce," according to Brian.
"Hiring people with disability will bring benefits including different ways of working," he says.
"The working world is changing for the better as a result of inclusion – those with disability boost morale and bring new thinking to products and customer service."
Successful transitions with NDIS life skills
In Tegan's case, she had to learn about public transport as well as time management skills so she could get herself up in the morning and have time to shower and dress, and make her lunch.
With these new skills she's now able to get to work on her own each day, arrive on time in a calm frame of mind, and do her job well.
Another young man with a learning disability was recently supported into a job as a car detailer. This work requires speed and to begin with the client was not as fast as the other workers.
But Brian was able to negotiate a great outcome by talking to the employer about focusing on his strengths. They discovered he was really efficient at vacuuming, so now he moves from car to car to do that task really well.
"We were there for his first day, his first week and then just monitored the situation. The employer was flexible and really wanted the client to succeed," he says.
Contact us to learn more
Laying the foundations with NDIS life skills development
There are a variety of supports funded by the NDIS that focus on preparing participants for life after school. As part of our school leaver employment support service, Ability Action Australia offers NDIS life skills development to give you the tools you need to make the transition from school to the workplace.
Call Ability Action Australia today on 1800 238 958 or email hello@abilityactionaustralia.com.au to find out if you're eligible for School Leaver Employment Support today.