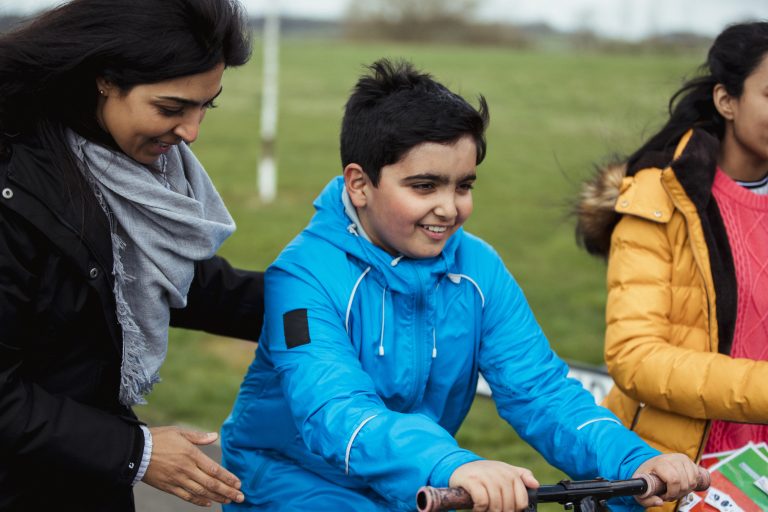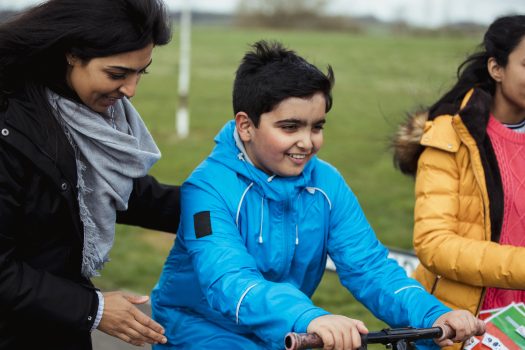 It's no secret that exercise provides great physical and emotional health benefits. Not only does it strengthen the muscles and bones in your body, it also improves self-esteem and psychological wellbeing by reducing stress and anxiety.
Physical activity can also be a great strategy to stay socially connected with the local community, from taking a leisurely walk with friends, to playing in a team sport with your mates.
But does it benefit people with autism spectrum disorder (ASD) the same way? As it turns out, physical activity can be one of the best low-to-no cost strategies that improves the physiological, physical and mental wellbeing of adults and children with ASD.
Our NDIS-registered exercise physiologists can help treat and manage specific conditions – including ASD – as well as chronic diseases and medical conditions, giving participants the tools to self-manage their condition and improve their quality of life.
The link between autism and poor physical health
ASD is a developmental disability that can impact how a person speaks, behaves and regulates their emotions. People with autism may be more at risk of developing obesity and suffering from other health issues.
Different things can cause this, including not having the social motivation to take part in physical activity with others, being a fussy eater, delayed motor skills in children, difficulty sleeping and medication that can affect metabolism.
As a result of this, poor physical health can negatively impact emotional wellbeing and quality of life.
What are the benefits of exercise for participants with autism?
Physical activity can benefit people with ASD in lots of ways. Physically, it can improve your motor skills, and potentially prevent other health complications like heart disease. Mentally, it can drastically improve mental health and wellbeing, not only for you, but for those around.
Socially, it can provide opportunities for likeminded people to converse and spend time together. Perhaps the best aspect is that physical activity can be achieved in many forms – walking, swimming, running, sports, weights, you name it.
Our team of exercise physiologists are aware of all of this, and they can help you enjoy these benefits by designing, delivering and evaluation safe and effective exercise interventions to help you live a better life today.
What does the research say about autism and exercise?
Research has shown the positive effects of physical activity for people with ASD, specifically for physical and metabolic health, ASD characteristics and quality of life.
Multiple research papers found that physical activity significantly improved social interaction ability and communication ability for children and adolescents with ASD.
Meanwhile, structured physical activity – like weekend sport lessons – provides social and communication opportunities. With a long-term commitment of 12 weeks or more, it has also been shown to improve the motor skills and the level of autism for children with ASD.
Further research has found that physical activity can also reduce cholesterol and triglycerides, which are key factors for predicting heart disease and stroke. Not only that, it can significantly improve the mental wellbeing and quality of life for children with ASD and their parents.
Accredited Exercise Physiologists – who must be accredited with Exercise and Sports Science Australia in order to practice – are exercise specialists with an awareness of the difference physical activity can make.
Ability Action Australia's exercise physiologists can provide customised exercise programs to participants to help manage their disability, medical condition or injury, based on their goals, ability, and exercise preferences.
Contact our team today
Interested to see how physical activity can benefit you? Get in touch with Ability Action Australia today. We'll help tailor your physical activity program to your interests and passions and work through your goals together. Contact our friendly concierge service on 1800 238 958 or complete the request contact form and we'll contact you at a time that suits.
References:
Archer T. Health benefits of physical activity and exercise for children and adolescents. J Nov Physiotherapy. 2014;4(2). Doi:10.4172/2165-7025.1000203
Huang JF, Du CJ, Liu JJ, Tan GX. Meta-analysis on intervention effects of physical activities on children and adolescents with autism. Int J Environ Res Public Health. 2020;17(6):1950. Doi:10.3390/ijerph17061950
Toscano CVA, Carvalho HM, Ferreira JP. Exercise effects for children with autism spectrum disorder: Metabolic health, autistic traits, and quality of life. Percept Mot Skills. 2017;125(1):126-146. Doi: 10.1177/0031512517743823
Jeremy is a thorough Physiotherapist with a passion for making sure participants live the best life possible. With a wealth of clinical experience, Jeremy is excited to be putting his skills and experience into supporting NDIS participants with Ability Action Australia.