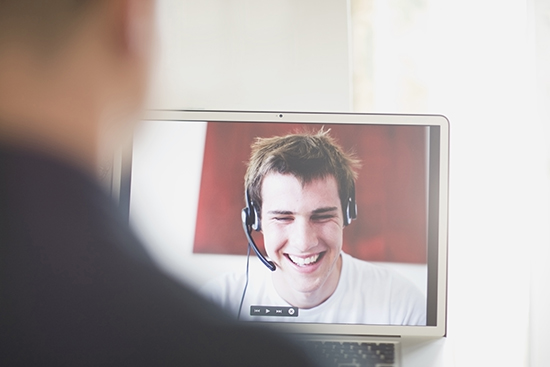 Our tenacious team of NDIS-registered Occupational Therapists will often adapt the way we do things so that our participants can reach their goals.
Peter, a 27-year-old from Tasmania who lives with severe cerebral palsy, is unable to walk or talk, or meet any of his daily needs, without help from his mum and support workers.
He'd been on a waiting list for more than a year for an OT appointment, and his mum, Jan, was desperate to discuss updating his old commode that she uses for his showering and toileting.
Reaching out to Ability Action Australia, Jan told us the commode was more than 10 years old, and that Peter would often slip out of or get entangled in its rubber foot straps, causing all sorts of safety issues for both of them.
The design itself was also outdated, with an old seat that made it very difficult for her to clean his perineal area when she tried to wash him each day.
At the time, we had no OT based in Hobart, so we offered to get around this issue by providing our clinical skills remotely through the services of our Brisbane-based Senior Occupational Therapist, Rachel Ownsworth.
She became Peter's primary therapist, working in collaboration with our Hobart-based Therapy Assistant, Tori Davey, who supported Peter and Jan on the ground and acted as Rachel's "eyes and ears".
"We accepted the referral remotely because Jan really needed the support – the commode was unsafe for Peter and she was distressed by it as well," Rachel says.
Rachel researched a number of commodes, selecting three options that she thought would work well for Peter. She then called Tassie-based equipment company, Aidacare, to arrange for a trial.
Several days later Jan and Peter, along with Tori, met with Aidacare's Nick Paine at the showroom to trial the equipment, with Tori hooking up Rachel remotely via Zoom to supervise and ensure the prescribed equipment was fit for purpose.
Tori relayed Rachel's suggestions to Jan, including to test the brakes and make sure that cleaning would be easier. After trialling a commode with a more modern design, Peter clapped his hands a few times, and smiled. Mum was also very happy to proceed with the model.
Rachel also prescribed a long-handled sponge, which helps Jan wash Peter more easily.
"I rang Jan this week to follow up, to see how it's gone. She said 'it sounds really weird but it's actually a pleasure to shower him!' She said,
'It's changed our life, it's absolutely fantastic'," Rachel says.
"This is a great example of how we collaborate to make a change possible, even where the circumstances aren't ideal."
This is a terrific outcome for Peter and his mum, brought about through collaboration and teamwork, and demonstrating the tenacity of our allied health professionals in supporting our participants to get more out of life today!