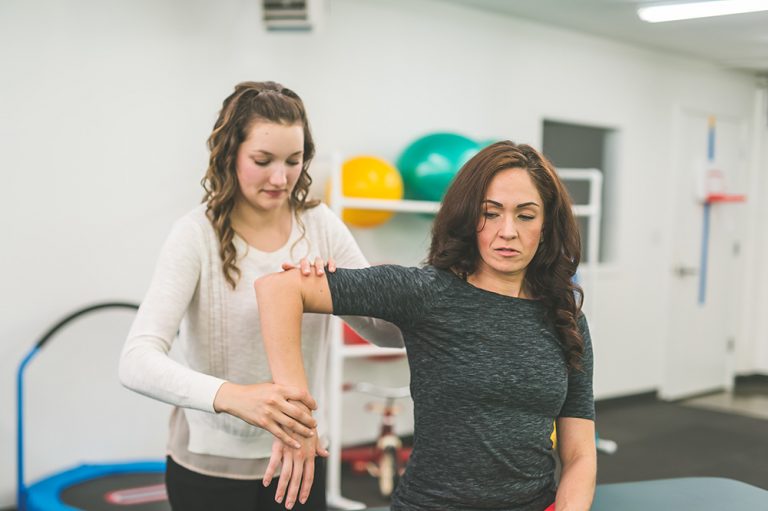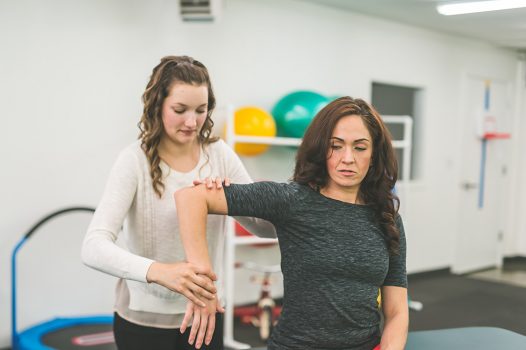 We thought you might like to know more about the types of health conditions our NDIS physiotherapy providers can assess, diagnose and treat in the NDIS community around Australia.
While our team of Physios work with people living with a wide range of conditions, by using some examples we hope to give you a better understanding of how we could help you or your loved one.
Below we've listed three different types of fairly common health conditions, along with information about how our Physios will go about treating them, to improve movement and function, treat and reduce pain, and make everyday tasks easier.
Please remember this is a guide only — the exact support we provide to a person living with disability will always depend on the goals they want to achieve, and their personal circumstances.
Our NDIS physiotherapy providers can support…
1) Anxiety disorders
Anxiety disorders are the most common group of mental health conditions in Australia, affecting 1 in 4 Australians at some stage in their life, according to Healthdirect Australia.
There is a strong link between poor physical health and anxiety disorders, and this is where physiotherapy treatments come in – physiotherapists will help you maintain good physical health and manage the physical symptoms of anxiety, to help you achieve better mental health.
For instance, if a participant has limited mobility this may be causing shortness of breath which may in turn be triggering anxiety.
Our NDIS Physiotherapists might support a person with an anxiety disorder by:
Conducting a physiotherapy assessment to consider someone's strength, how well they move from one place to another, their flexibility, balance, and anxiety triggers
Developing a treatment plan aimed at improving a person's mobility and function, through exercises designed to improve range of movement, strength and mobility. Exercises can reduce pain and stiffness, improve quality of sleep, improve fitness, and enhance your sense of wellbeing.
Exercises are repeated regularly for a set period of time, and deep breathing exercises may also be prescribed.
The results of physiotherapy treatment will include greater movement and strength, an ability to move and mobilise independently, and take part in activities that are important to you. Shortness of breath will occur less frequently, leading to less anxiety or the person being better able to deal with anxiety attacks.
2) Stroke
Stroke is a leading cause of disability in Australia. Some of the problems people have after a stroke are weakness or paralysis on one side of the body, problems with coordination and balance, and troubles with swallowing.
A physiotherapist will see a stroke patient as part of your rehabilitation to assess the extent of any physical disability before drafting a treatment plan.
Our Physios might support a person after a stroke by:
Assessing the extent of any physical disability by investigating such things as your range of motion, strength, neurological deficits, fine and gross motor skills, and how well you move from one place to another, using stroke-specific tests
Drawing up a treatment plan that takes into account your particular goals, which at first will involve simple tasks such as getting out of bed, standing and walking, but later will involve relearning everyday activities. Often for stroke participants physiotherapy treatments will consist of a mixture of targeted strength exercises, transfer and mobility retraining, and retraining of gross and fine motor skills.
A carer, often a member of your family, will be encouraged to become involved in your physiotherapy, and the Physio can teach both of you some simple exercises to do at home
The result of the physiotherapy treatment sessions will include relearning lost abilities and regaining your independence as much as possible.
3) Parkinson's disease
One in 100 Australians who are over 60 will be diagnosed with Parkinson's disease, a progressive neurological condition that affects a person's control of their body movements.
Physiotherapists use exercise and other types of physical therapy to keep people mobile when they're affected by a long-term condition such as this.
Ability Action Australia's Physios will support a person living with Parkinson's by:
Assessing their range of motion, strength, neurological deficits, transfers (ability to move from one place to another), gait (how they walk), using Parkinson's-specific tests
Crafting a treatment plan – often for Parkinson's participants physiotherapy treatments will consist of a mixture of transfer and mobility/gait retraining (often using visual and/or audio cues) and retraining of gross and fine motor skills to target impaired coordination.
The results that you can expect from a tailored physiotherapy treatment plan include an improved gait (step length and movement pattern), an improved ability to transfer and mobilise, and better coordination of fine and gross motor skills. All of which will help you to maintain your fitness, improve your balance and prevent falls, and help with community participation.
Contact our NDIS-registered physiotherapists
From this brief look at a few different types of health conditions, Physiotherapists are able to support people with disability to help them achieve their personal goals around their mobility, their chosen activities, and their community participation.
If you feel you could benefit from the support of a Physiotherapy session, get in touch with Ability Action Australia today – we'll collaborate closely with you and your support people to assess your needs and work through your goals together.
We maintain a large pool of mobile NDIS physiotherapy providers around Australia, allowing us to support participants in major cities and in regional areas. In addition to physiotherapists, we offer a diverse range of other allied health services to fit participants' needs:
If you would like further information or to speak to us, please contact our friendly concierge service on 1800 238 958 or complete the request contact form and we will contact you at a time that suits you best.