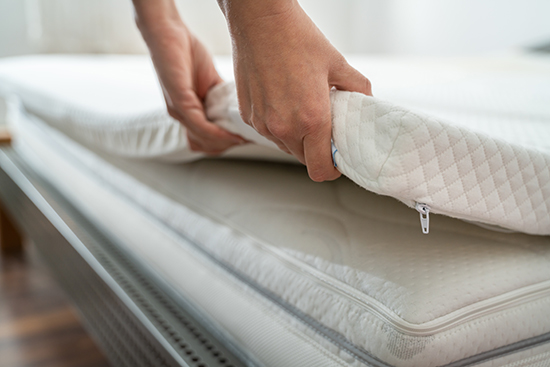 This month Dania will sleep in her own bed for the first time ever, after a successful trial of a pressure care mattress that both actively heals her pressure sores and offers a comfortable sleep surface.
The 19-year-old Sydneysider has cerebral palsy, restricting all voluntary movement. This causes pressure to accumulate when she's lying in bed, leading to the development of painful pressure sores on her hips and heels.
In April this year Dania was referred to Ability Action Australia, after three unsuccessful trials of pressure care mattresses with other disability providers. They had all been too noisy to allow sleep, or too bulky, and her mother, with whom she has always co-slept, was beginning to despair.
Occupational Therapist Simone was charged with finding the perfect pressure care mattress for Dania. She worked closely with members of her team who helped her locate a reputable supplier of specialist mattresses.
"We work really well as a team. Everyone's open to discussing our cases and offering suggestions and encouragement. We all prioritise our participant's wellbeing so they're well looked after," she says.
Simone contacted the recommended supplier and advocated for an extended trial of a Zephair Paediatric Pressure Care mattress. This features air chambers that alternately inflate and deflate to evenly distribute pressure, while the mattress' foam overlay provides extra support and comfort.
The trial of the mattress was extended to two weeks, rather than three days, allowing Dania and her mother adequate time to test it out. Simone had considered the problems they'd experienced in the past and ordered a smaller mattress that's quieter and fits perfectly alongside her mother's bed. She also helped the duo find an attractive bed frame that doesn't look like it belongs in a hospital.
Now, after the successful sourcing and trial of the mattress it's been approved by the NDIA and Dania will be sleeping in her own bed within a month.
"She can sleep on her own bed and adjust it to her mum's bed height. Her mum sent me a photo of her all tucked up so I think she must be pretty pleased!"