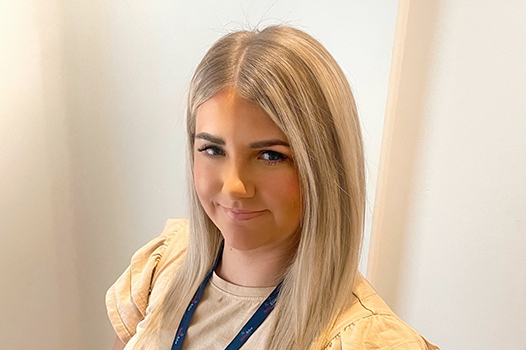 Alana Bissett
Alana is a Therapy Assistant with a passion for making a positive difference to the lives of people living with chronic health conditions and disability.
Prior to joining Ability Action Australia, Alana worked in a stroke rehabilitation unit as a Therapy Technical Instructor. She worked across physiotherapy and occupational therapy on the ward implementing prescribed group and individualised rehabilitation programs aimed at improving patients' function and wellbeing and to facilitate a safe and timely discharge from hospital.
Previously, Alana was part of a prehabilitation program where she worked alongside health professionals to implement a rehabilitation exercise program designed for patients undergoing major or elective surgery. She prepared patients for the physiological stress of surgery by reducing peri-operative risk factors through diet and lifestyle modifications, resulting in greater post-operative outcomes.
In her current role, Alana can support participants by:
Carrying out assessments
Creating treatment plans
Assisting with equipment prescription
"I am extremely passionate about using my skills and experience to support individuals to get back to doing the things that they love and are meaningful to them," she says.
Based in Osborne Park, Alana is supporting NDIS participants across northern Perth.