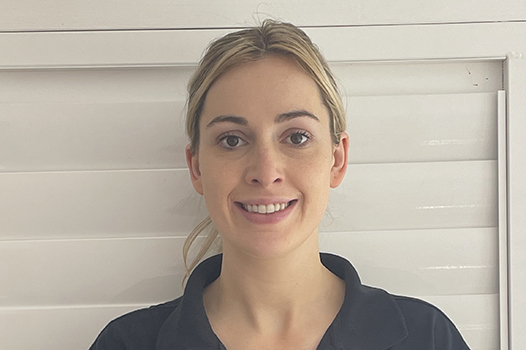 Emma Ferguson
Emma is an Occupational Therapist with experience working with adults and older adults in a variety of settings, including orthopaedics and trauma, subacute rehabilitation, and neurological rehabilitation. In her previous roles, she conducted assessments, provided therapy and developed and implemented discharge plans.
Whilst at Royal Melbourne Hospital, Emma conducted post-traumatic amnesia assessments, cognitive assessments, risk assessments, functional and mobility assessments, and discharge planning. She also implemented services and provided equipment to help patients transition back to their homes and communities.
At Epworth Hospital, Emma conducted functional and mobility assessments, led TAC, return to work, and concussion clinic groups, provided upper limb therapy and intervention, and assisted with discharge planning.
In the neurological sub-acute rehabilitation setting, Emma conducted upper limb therapy and assessments, including:
Manual muscle testing
Home modifications
Neurological assessments and interventions
Functional and cognitive assessments and interventions
"I love helping people overcome barriers and reach their goals. It's very rewarding watching people thrive." she says.
Emma is supporting NDIS participants across the Sunshine Coast.